The slower the casting cooling velocity of impact crusher, the more conducive to the diffusion and graphitization of carbon, and the fast-cooling prevents the casting from graphitizing. When casting, the cooling velocity is greatly affected by the casting material, casting method and casting thickness. The metal casting is prone to getting white cast iron, while sand casting is easy to get gray cast. The thin-walled casting is liable to white cast, otherwise, the impact crusher is easy to get gray casting. The thicker the wall is, the more conducive to graphitizing.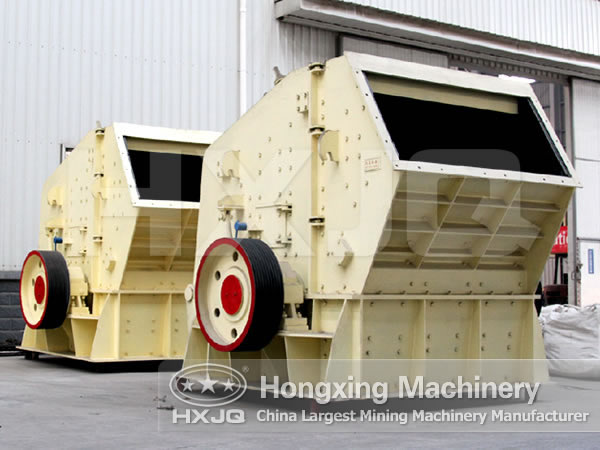 Impact crusher represents the combined effects of chemical composition and cooling velocity on cast iron. The performance of the cast iron depends on the fundamental properties of metal and is closely related to the amount and form of graphite. The mechanical properties of graphite is very low compared with the matrix, therefore, the graphite can be considered as holes or cracks on the impact crusher. Thus, the larger the volume occupied by graphite is, the lower the performance of the casting will become. Under the same conditions of graphite volume, the performance of cast iron will depend on the shape and distribution of graphite. Therefore, the more graphite in the cast iron of impact crusher and the larger the size of graphite is, the greater the dividing effect the graphite has and the worse the performance of cast iron will be.
When the impact crusher withstands tensile load, the ends along the graphite is liable to forming crack source, therefore, the impact crusher of gray casting iron has low tensile strength. While under compressive stress, the casting iron will appear high compressive strength, almost equivalent to the property of steel. Therefore, impact crusher can be considered having the compressive strength and hardness under the condition of compression.