Brief Introduction to Impact Crusher
An impact crusher is a piece of heavy construction equipment people can use to reduce the size of things like rock, waste concrete, and similar materials. The operator feeds chunks of material into the machine's hopper and it crushes them, turning the pieces into small chunks of a more uniform size. They can be run through another crusher to make them even smaller, or used as-is, depending on the setting. Numerous companies manufacture impact crushers, including large stationary models, as well as portable equipment for job sites.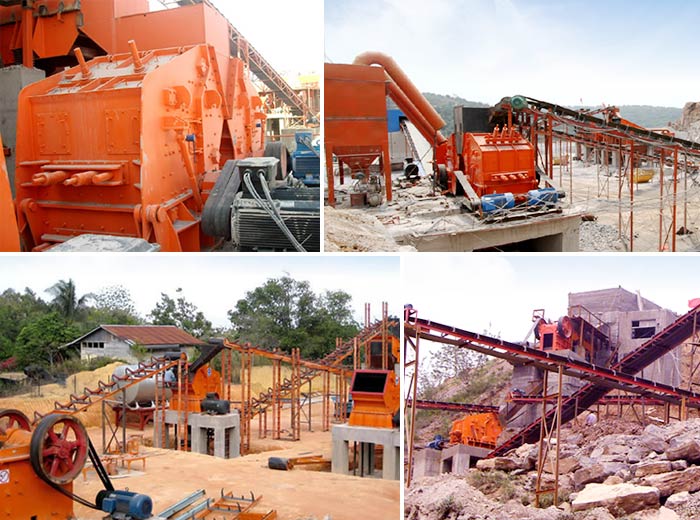 Impact crusher which can also be called impact breaker is applicable for various hard and fragile materials such as limestone, coal, salt, gypsum, alum, brick and tile, etc in mining, transportation, energy, construction and chemical industry. The crushing compressive strength of the materials should not be in excess of 150Mpa. Mobile impact crusher is mainly used in industries such as cement, coal separation, electricity generation, building materials and compound fertilizer, etc.
This series of impact crushing machine is the new generation mineral impact crusher which has combined advanced techniques at home and abroad with the actual mining conditions. Hongxing Machinery adopts the latest manufacturing technology and unique structure design, producing products of cubical shape without tension and crack.
Advantages of Mobile Impact Crusher
1. Simple structure, small size, light weight, high production capacity, low production cost.
2. The rocks are crushed along the surface, so that the electricity consumption is lower and the crushing efficiency is higher.
3. High crushing ratio, so that it is able to simplify the crushing process and changes the three-stage crushing into two-stage or single-stage crushing and reduces the cost of the ore beneficiation plants.
4. The gap between the impacting plate and the hammer plate can be conveniently changes, thus effectively adjusting the discharging granularity.
5. Comprehensive crushing functions, high production rate and comprehensive interests.
Working Principle of Impact Stone Crusher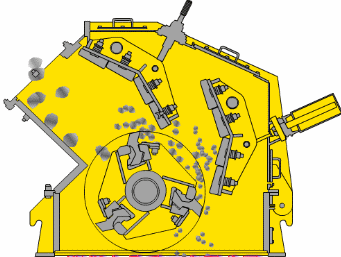 Impact stone crusher is a kind of crushing machine that uses impacting energy to crush materials. When the machine works, driven by the electro motor, the rotor will rotate with high speed, and when the materials go into the action zone of the plate hammer, they will strike and are crushed on the plate of the rotor, and then are crushed again when they are thrown to the impacting device, and then the materials will bounce back from the impact lining board and go to the action zone of the plate hammer and are crushed again. This process will proceed repeatedly, and the materials go into the first, second and third impacting chamber to be crushed until they are crushed to the required granularity, and then discharged from the discharging mouth. Adjusting the gap between the impacting rack and the rotor can change the discharging granularity and the shape of the materials.