China small stone jaw crushers are the crushing machines widely used in various fields of mining, construction, road and railway construction and water works. It is a stone crusher with the advantages of simple structure, stable performance, easy maintenance, final particle and high crushing ratio. According to different models, jaw crushers can be divided into PE jaw crusher and China PEX jaw crusher.
Jaw crusher is mainly used for coarse crushing and medium crushing in the departments of mining, building materials and infrastructure construction. According to the feeding width, it can be divided into large, medium and small sized. The jaw crushers have many advantages such as simple structure, easy manufacturing, reliable working condition and convenient operation and maintenance.
Major Advantages of Pe/Pex Jaw Crushers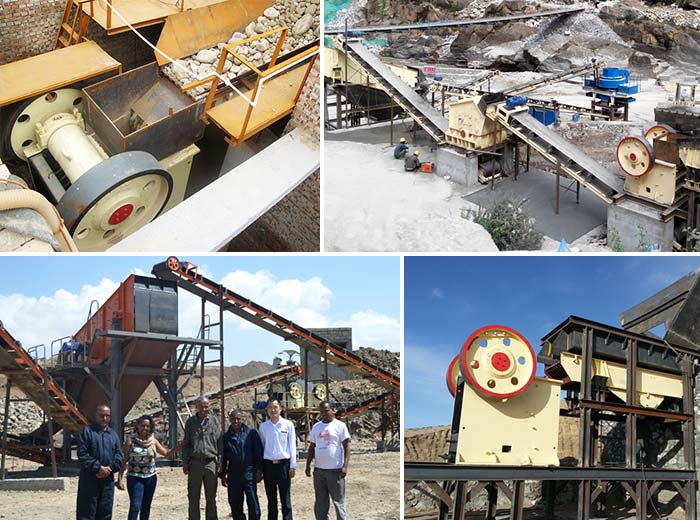 1. Effectively solves the problem of high operation rate and little maintenance time caused by low output of limestone crusher.
2. Can complete the crushing work of large-sized limestone.
3. The blending of the two materials is even and the mixing quantity of the desulfurized limestone is greatly increased.
4. The electricity needed is reduced.
5. The granularity of the wastes is small.
6. Effectively improves the labor strength and the working environment of the workers.
Working Principle of Primary Jaw Crusher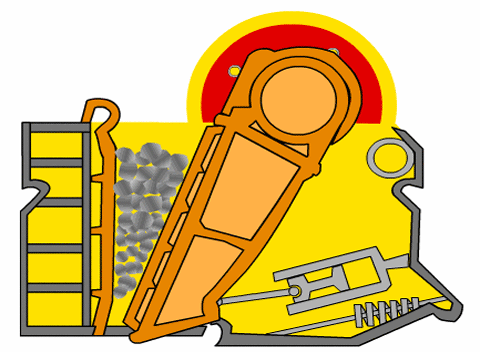 The working manner of this primary jaw crusher is dynamic extrusion type, and its working principle goes like this: the electro motor drives the belt and belt wheel to make the movable jaw to move up and down through the eccentric shaft, and then movable jaw goes up, the angle between the toggle pate and the movable jaw is bigger, thus pushing the movable jaw to get close to the fixed jaw, and at the same time, the materials are crushed or smashed, thus reaching the goal of crushing; when the movable jaw goes down, the angle between the toggle pate and the movable jaw is smaller, under the effect of the draw bar and the spring, the movable jaw moves always from the fixed jaw, and then the crushed materials will be discharged out from the lower mouth of the crushing chamber. With the continuous rotation of the electro motor, the movable jaw of the crusher will do periodic motion to crush and discharge the materials, thus realizing mass production.