Mining equipment in home and abroad has now developed to a hot stage, and its market demand has a qualitative leap. For companies, insisting on the performance of the equipment towards high-end, large-scale and automated development is the only way for the future machinery industry. Impact crusher has been widely used in the metallurgical industry, chemical industry, transportation, building materials and other sectors for a variety of rocks and ore in coarse, medium or fine crushing. In the fierce market competition, the qualitative improvement of impact crusher is the key to stand out in the market.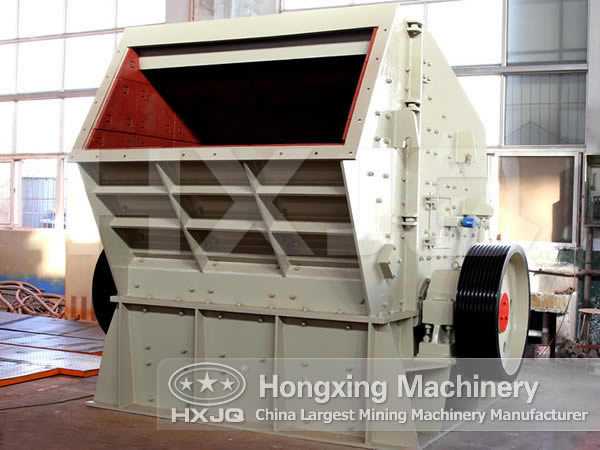 For impact crusher, jaw crusher, hammer crusher and other mining equipment, only by applying high technology to equipment can crusher be improved essentially. Hongxing Machinery carries out innovations in the feeding devices, impact plates and discharging regulations to show a new appearance in front of customers. Throughout the overall situation of impact crusher, its advantages are mainly in the following three points: first of all, the feeding chute and impact plate of impact crusher can be equipped with heating devices to prevent adhesion of materials, so it can crush materials with large moisture content and it has less prone to clog during its processing, but hammer crusher cannot; secondly, the discharging size of impact crusher can be flexibly adjusted in various ways such as the adjustment of rotor speed, the impact plate and the gap of grinding chamber to control the particle size; finally, it can crush materials of different hardness, which is far beyond the range of hammer crusher.
Hongxing Machinery pays more attention to the crushing efficiency of equipment to form mutual cooperation of each link from various aspects and accomplish the coordination of technical parameters and reasonable configuration. We must spear no effort to realize the integration of advanced technology and the equipment in order to create a better future for enterprise.