Rotary kiln, as an important industrial machine, plays important role in various fields. In building materials industry, rotary kiln can be used to calcinate cement clinker as well as clay, limestone and slag dryer; in the production of refractory materials, using rotary kiln to calcinate raw materials could make its dimension stable and strengthen its intensity, and then processing-shaping. In beneficiation process, using rotary kiln to magnetizing roast the poor iron can make the original weak magnetic change into strong magnetic, which facilitates magnetic separation. In chemical industry, rotary kiln can be used to produce soda, calcinate phosphate and barium sulfide.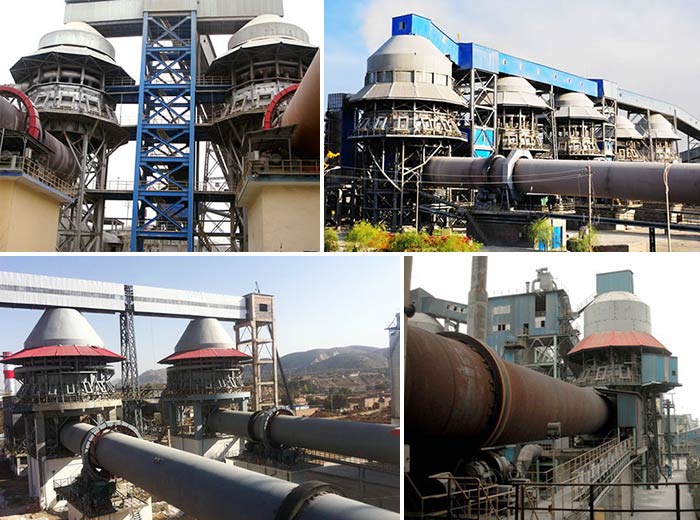 According to the different materials, the kiln can be divided into cement kiln, metallurgy chemical kiln and lime kiln. The cement kiln is mainly used for the calcinations of cement clinker, and it has two types of dry and wet methods. Cement rotary kiln belongs to the building material equipment. Cement rotary kiln is of solid structure, stable operation, and high quality output product.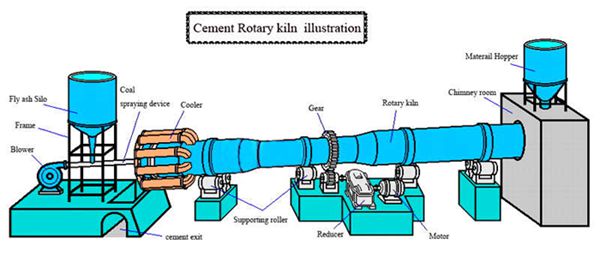 Perhaps one of the most common uses for this technology is the creation of a rotary cement kiln, which grinds limestone, clay, and shale down to small bits of rock and transforms them into a usable cement mixture that is ready to be either packaged or immediately used. During this process, the materials are exposed to varying temperatures that will evaporate any water present and transform the limestone and clay back to their original oxide states. As the internal heat increases up to 2642 degrees F (1450 degrees C), the rocks that were transformed into belite and calcium oxide melt together to form the composition alite. Due to the extreme heat associated with this process, the resulting lumps of alite are no larger than 0.39 inches (10 mm) across and are easily handled once the cooling process is completed.