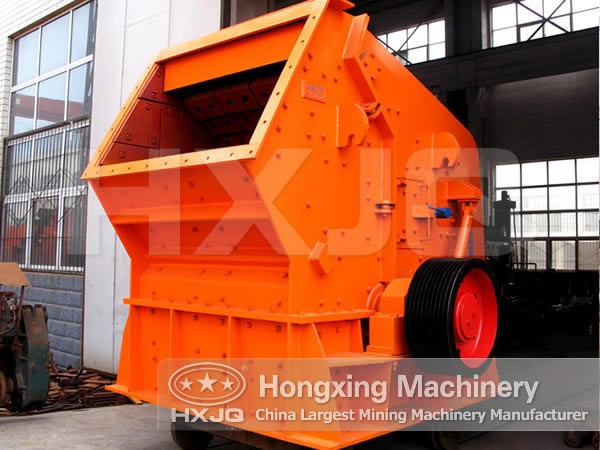 Impact crusher of our company is the latest generation of crusher which has combined domestic and foreign advanced technology with the specific mining conditions of domestic stone industry. The main replacing lining plate down, also want to replace the sealing grease inside the ring bowl type bearing frame, check the sealing device is working properly and wear. If the bowl type bearing frame sealing ring is worn to the extent of loss of sealing effect, should be replaced. The following method to repair and replacement of parts:
1. Remove the sealing ring of bowl bearing frame.
2. Clean all the parts thoroughly. Remove the grease and impurities. Then check whether the oil hole and the oil groove around the bowl bearing frame are unblocked. The hole and oil groove make the excess oil above the bowl tile flow into the bowl tile and oil ring, and then returns to the crusher.
3. Check the wear conditions of the body and the scraper seal on the sealing ring.
4. Check if there are gaps, sharp edges and burrs of the body and the scraper seal on the sealing ring.
5. Coat a thin layer of oil on the bowl tile surface. The sealing ring and dustproof ring of the body should also be coated with enough grease.
6. The main part should be put into the crusher to check whether the sealing ring is pressed on the dust ring of the body.
7. When the spindle is in place, lift it for about 0.5 inches (13 mm) to check that if the sealing ring can move freely.
Fote Machinery is a professional impact crusher manufacturer, and we have impact crusher for sale, which has reasonable structure, top quality and thoughtful services. If you want to know more information about our impact crusher price, please leave us a message or send emails toinfo@sinoftm.com, we will answer you as soon as possible!