Impact crusher is not strange for users which frequently use crushing equipment, which has the performance advantages that various crushing machines do not have, and which is favored by various customers. Although impact crusher has higher efficiency, however, correct operation of users still remains to be improved. If the users operate improperly, it will hinder normal play of impact crusher and reduce productive force of impact crusher.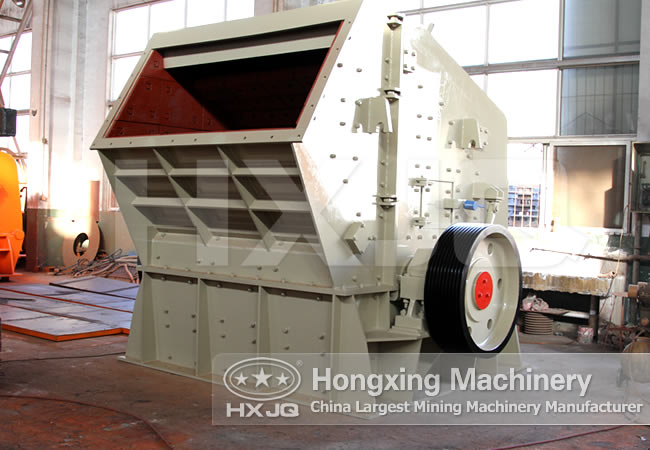 Impact crusher not only has unique structural advantages, but uses the highest-quality high manganese steel which is of wear resistance and durability, which is a very good choice for users. In order to correctly operate impact crusher, we should firstly understand factors affecting production efficiency of impact crusher. The first factor is hardness of materials. The harder the material is, the larger the abrasion of impact crusher is, thus directly leading to reduction of working efficiency of impact crusher and increasing abrasion and damage of impact crusher. The second factor is moisture content and humidity of materials. If the materials have large moisture content, it will lead to adhesion of materials in crushing cavity, thus resulting in blocking of impact crusher, which directly makes impact crusher cannot achieve expected crushing effect, thus reducing productive force of impact crusher.
After having understood the factors influencing productive force of impact crusher, users of crushing equipment will understand how to correctly operate impact crusher, thus improving productive force and service life of impact crusher and creating more value for enterprises.