Ultrafine mill has a very strong production capacity. But if the installation is not standard, the ultrafine mill will happen all sorts of faults during the use. What are the standard installation procedures of ultrafine mill? And how to deal with them when malfunctions occur?
At the time of installation, the ultrafine mill should be installed on a horizontal concrete foundation and fixed by anchor bolts. Note that: The main body should be perpendicular to the level; Configure power line and control switch in accordance with equipment dynamic; Check the bolts in each part and the fastening situation of the bin gate. After the inspection is completed, proceed to non-load test run. When the commissioning is normal, then the ultrafine mill can be on stream.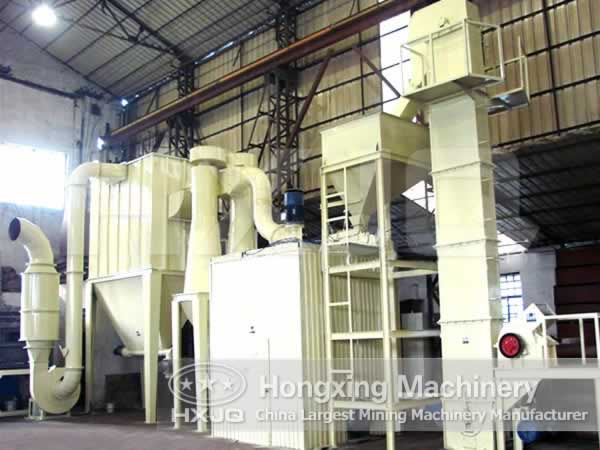 In addition, oil leakage of the main engine is wealthy of the massive customers' attention. After a long term of use, if without timely maintenance, the main engine is likely to leak oil. Many parts of ultrafine mill adopt the advanced oil sealing device. No matter oil seal damage or oil seal rupture resulted by the high pressure oil gun, these are the main factors of oil leakage. Besides, excessive oil viscosity or bearing in oil starvation and fever can also lead to oil spilling. So here we advise our customers to have an strict and clear requirement on oil type and viscosity according to the ultrafine mill instructions.
Once the ultrafine mill breaks down, it is bound to affect user's normal production, and result in certain economic losses when serious. Therefore, in installation, users must be in strict accordance with the requirements and do a good maintenance the daily use.