According to many years engagement in the production and sales of ball mill equipment, Hongxing Machinery believes that the growth of resources recovery, environmental protection and milling market will bring more development opportunities over the next few years in China. With the development of mill market, the demand of customers will be large. In the past few years, ball mill market has been occupied by foreign companies, but the domestic ball mill enterprises are away making breakthrough technology constraints, which will has great market space in the future. Therefore, if things go on like this, mining industry will become increasingly strong. In the premise of capital and technology shortage, the improvement of service and quality is the key solution, which is the only way to ensure that the industry won't shrink. The ball mill market competition in central plain regions is becoming fiercer, Hongxing Machinery is gradually aware of the problem, so we strive to break through the old mode of competition, and transform the development core to the ball mill quality. Even if the enterprise has no famous brand, high quality ball mill can create a brand, and the brand of ball mill must maintain close contact with the terminal users. As a ball mill manufacturer, Hongxing Machinery enables the ball mill achieve the maximum production efficiency through continuous technology upgrading, so as to bring obvious comprehensive benefits for customers.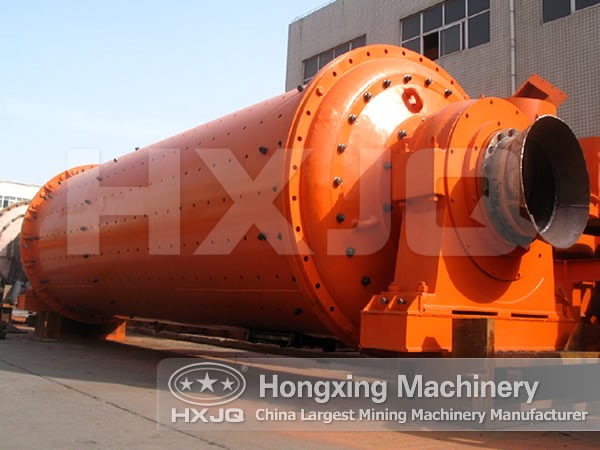 Ball mill belongs to ore dressing equipment, in addition, we also produce sand making equipment, powder grinding equipment and stone crushing equipment, the mining equipment produced by our company has reasonable configuration and simplified production process, which can realize high utilization rate and high automation production of the equipment. All the equipment is produced in strict accordance with the national mining machinery and equipment production standards, and the performance price ratio is high, which occupies great market space in mining machinery market. We will provide comprehensive production guarantee for the majority of customers with high quality product and perfect after sale service. With many years of efforts, we have formed the complete industrial high-end equipment manufacturing system, which has basic grasped the core technology of high-end ball mill; the competitiveness has entered into the advanced ranks in China.
Hongxing Machinery is a professional manufacturer of ball mill, whose products are exported overseas. We have complete specifications of ball mill, which include large ball mill, small and medium ball mill, dry lattice type ball mill, wet grid type ball mill, overflow type ball mill, etc. The ball mill produced by our company is in accordance with international production standards, which has favorable price and quality assurance. Customers are welcomed to contact us!