When choosing the ball mill equipment, we should choose the related type of ball mill according to the actual requirements of certain industry, because different types of ball mill have different usages and effects during the milling processes. Only the right choice can make the ball mill present the best performance level, which means that it can bring us the maximum economic benefits. For the ore dressing companies, the choice of ball mill is very significant, which should be in accordance with the actual production situations of their own enterprises. As we all know, the grinding process is conducted inside the ball mill, so the grinding effect depends on the type of ball mill. Therefore, customers should pay more attention the selection of ball mills.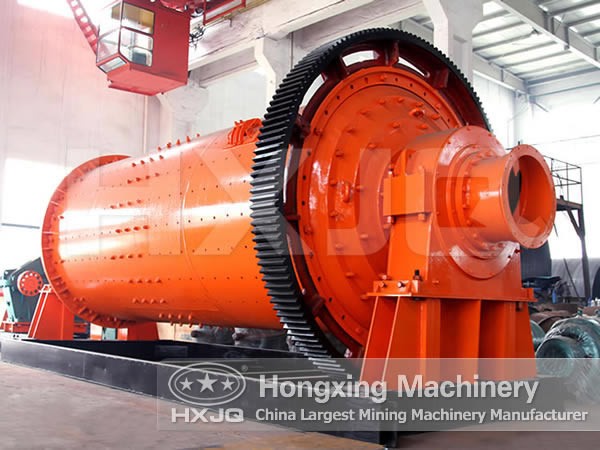 There are many kinds of ball mill types and manufacturers available for customers, and different types of ball mill has different production capacity, product characteristics and power. Rod mill, for example, during the grinding process, the mineral particles and steel bars are in linear contact, so it has a certain role in the selective grinding, and the particle size of the product is uniform with less smashing particles. When it comes to the overflow type ball mill, when compared with the lattice type ball mill with the same specifications, its production capacity is about 10%-25%higher than the latter. When its production capacity has been improved, its unit electricity meter is higher than the overflow type ball mill. Last but not least, other ball mill equipment such as energy-saving ball mill, cement ball mill and so on; they have their own characteristics and deficiencies when compared with each other.
Hongxing Machinery is specialized in the production of ball mill equipment with complete models. Whether you want to purchase ore dressing equipment in mining industry, cement industry or refractory material industry, we can provide suitable ball mill for you, welcome to conduct on-site testing of the machine in our company!