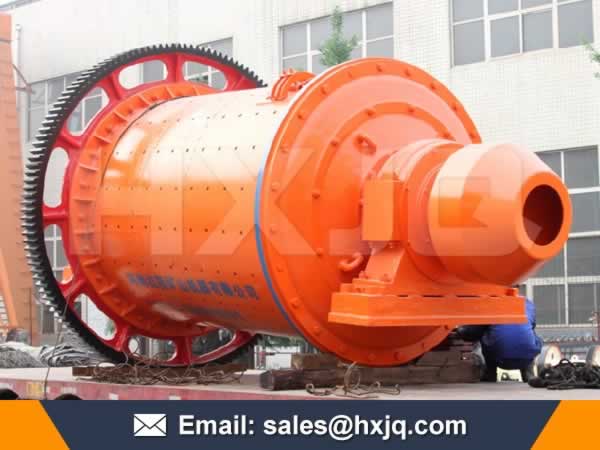 In recent years, the domestic cement industry develops very fast, and the wet ball mill produced by Hongxing Machinery makes a big contribution in the cement production industry. The cement is powdery hydraulicity inorganic gelled material which could be hardened in air or water. It is widely used in projects like civil construction, water conservancy and national defense to turn the scattered materials like sand and stone into concrete or mortar.
There are two cement production methods: wet type and dry type production process. In the wet type production process, put the materials into kiln and wait to be calcined into clinker after the materials added with water are grinded into raw slurry. The method to dehydrate the wet raw slurry and put them into calcining kiln is called semi-wet type cement production process which also belongs to wet type process. The wet type ball mill is used to grind the limestone and clay which has been crushed and burdened into fine powder, and then the fine powder will be put into cement kiln where it will be calcined into clinker. The fine grinding of cement often adopts circle flow grinding process, also the so-called closed circuit operating system. In order to prevent the dust float during production, the cement plants all have commonly used dust collecting equipment like electric dust collector, belt type dust collector and so on.
Ball mill belongs to the key equipment in crushing process, and now it is widely used in cement, building materials and other production industries. With the continuous development of society, the ball mill has become the industrial necessity. No one is perfect. This sentence also applies to machines. It is inevitable to have some malfunctions for the wet type ball mill. So we must conduct maintenance and repair at fixes time to ensure its smooth production. Our main examination task is to check if the bearing is overheated.