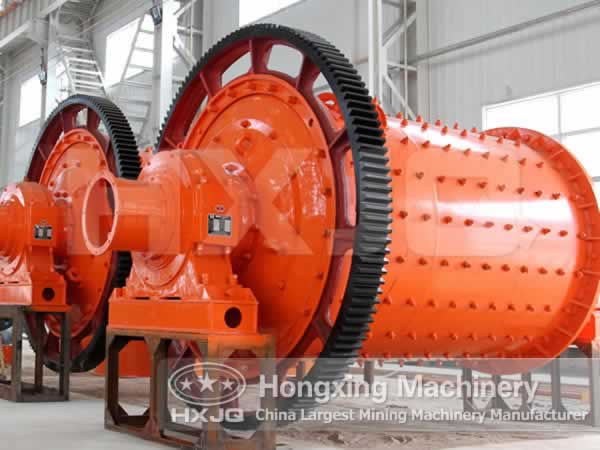 The reducer will become hot suddenly when the ball mill is working. For fear that the equipment will be damaged, the customers will immediately contact with the manufacturer and ask the repairman to deal with it.
Through inspection the technical staff finds that the problem lies in the cooling system. The industrial water of the silver industry contains large amount of alkali, especially mineral substances, and the clinker temperature is very high, causing the temperature around the reducer also high. And in the process of cooling, the cooling water constitutes a large scale of incrustation on the inner wall of the coiler, which reduces water passing through the coiler, so the heat generated by the reducer cannot get timely transmission and causes heat.
The solution is first to clean the incrustation in the inner wall of the coil, and then disconnect the water supply, cooling the water in the cooling cylinder filter down. Then send the water to the coiler and stop cooling the reducer, which has a very good effect. The theory is that the water in the cooling cylinder filter can reach 70。C in temperature and the incrustation is formed in the hot water in advance. That is also can be said as the water is filtered and stopped softening before entering into the coiler.