Stone production line is also known as sand making production line. It is the special production line for making sand and stone used in construction, road and railway. The stone crushing equipments consist of jaw crusher, stone crusher, impact crusher, vibrating feeder, vibrating screen, sand washer, and belt conveyor, etc. The equipment manufactured by our company has the advantages of reliable performance, reasonable design, easy operation and high efficiency.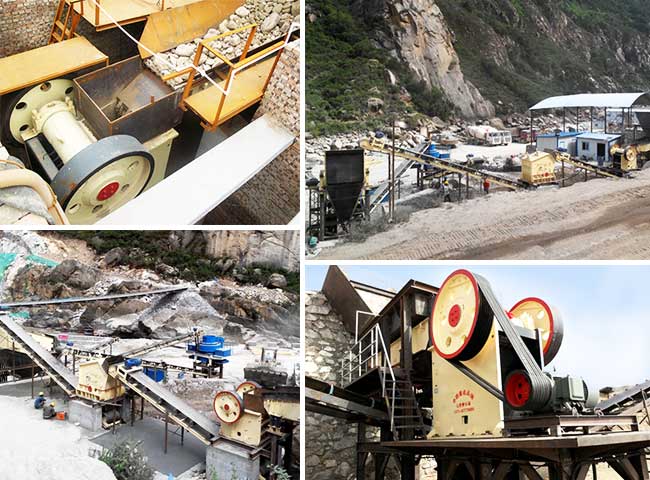 In stone crusher plant, jaw crusher is used as primary crusher machine. When big stones are crushed smaller by the jaw crusher, they are transferred to impact crusher or cone crusher for secondary or tertiary crushing, then go through the stone machine for cubic shape. The stone production line is not difficult to understand, which is nothing but an integrated machine composed by screening and transmission machinery.
This stone production line is widely used in the mine, metallurgy, building materials, highway, railway, water irrigation and chemical industry and it has the features of big crushing ratio, even granularity, simple structure, reliable working condition, convenient repair and economical operation.