Introduction
The layout of the cement production line aims at providing the cement clinker products in mining area and it builds cement grinding station near the cement sales market in large and medium cities. Most of the cement admixture is produced by the cities' industrial waste. Cement grinding station can greatly absorb the slag, fly ash, cinder, coal gangue and other industrial wastes, which is a green industry. The cement station provided by our company adopts the simplest process flow, with the advantages of easy to operation,low investment, energy-saving and environmental protection; What's more it can be mixed with many more materials.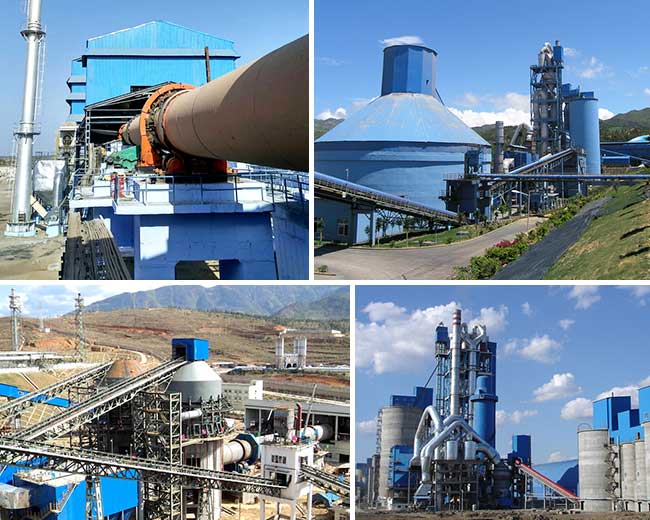 Cement production process: materials→ drying →milling →selecting powder → cement
In the cement production process, drying and milling are the two major steps.
Characteristics
In the cement raw mill plant, we use cement vertical grinding mill and ball mill for cement clinker further grinding. At this stage, vertical cement clinker mill works by employing the pressure of cylinder leakage to break the materials; cement ball clinker mill is dependent on the steel ball grinding upon supplies. Hongxing cement clinker grinding equipment functions with greater capacity and saves energy greatly by working with an electrical automation system which optimizes the grinding process. Apart inside the raw mill plant, cement ball clinker mill is also widely applied within the clinker grinding approach. Here the cement clinker is grinded into fine powder together with other raw supplies, for example gypsum.