The cement production line (cement making plant) is a cement equipment production line composed by a series of equipment. This production line mainly consists of the process of crushing and prehomogenization, raw materials homogenizing, preheating decomposition, cement clinker firing and cement grinding packaging.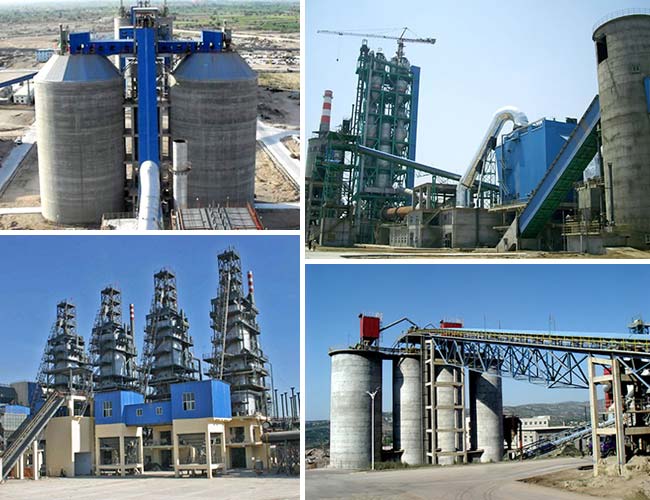 Cement rotary kiln is the main equipment for calcining cement clinker and it has been widely used in cement, metallurgy, chemical industry, etc. This machine is made up of cylinder, support device, belt wheel support device, block transmission device, activity kiln head, sealing device, burning device components and other parts, this rotary kiln has such characteristics as simple structure, reliable operation, easy control of production process.
Cement equipment and cement rotary kiln machines manufactured by Hongxing Machinery adopt the latest wireless communication technology and transmit the kiln temperature data measured by the thermocouple to operator's cab. The kiln temperature transmitter uses battery power supply and can collect simultaneously many thermocouple signals. It installed onto the kiln body and rotates with the rotating cylinder. Because the heat insulation measurement is taken, it can stand over 300°C and can tolerate the rain, sunshine and shock. The kiln temperature receivers is installed in the operator's cab so that it can directly display the furnace temperature, and there are 4-20 mA output which can send the data to a computer or other instruments.