With the rapid development of economy, the infrastructure has been strengthened continuously all over the world , the crusher industry also ushers in a new development. As we all know, the jaw crusher is the first process in the gravel industry. Therefore, it is necessary to understand the feeding process of the jaw crusher for our customers. Next, Henan Hongxing Mining Machinery Co.,Ltd will introduce it to you.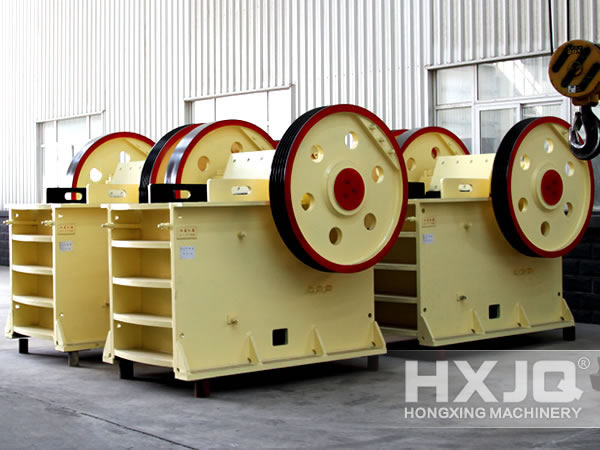 Firstly, we need to observe whether the operation is good. If everything goes well, we can operate the equipment to crush material. Also, the initial feeding should be small-grained gravel or all finished materials, so that the jaw crusher does not vibrate during initial operation. The material supplied to the crusher should be increased gradually until it is full.
Secondly, the particle size of the material must meet the requirements of the equipment. The material that is put into the crushing chamber must be the material that has been sieved. If not, a vibrating screen shall be added in front of the jaw crusher to send the unqualified materials back for further crushing. This will increase the throughput and the productivity of the crusher. Because the non-standard material can fill the grooves between the slats, and the material between the sampans is broken just by the pressure. As a result, the crushing force of the jaws to the material is reduced.
Henan Hongxing Mining Machinery Co.,Ltd is a professional manufacturer of crushing equipment, our production concept is that establish of Hongxing brand for satisfaction of users. What's more, we provide you with quality after-sales service to solve your worries.