As the development level of national economy improves greatly, fine hammer crusher has become one of the staples of national economy. Fine hammer crusher plays an important role in the development of construction industry in our country and becomes the pillar product which creates a lot of benefits for the national economy. Under the background that our country positively promotes the construction of infrastructure, if the crusher industry wants to grasp the broad market of mechanism sand, it must enhance its ability of independent research and development and innovation, so as to improve our crusher machine's competitiveness on the international market.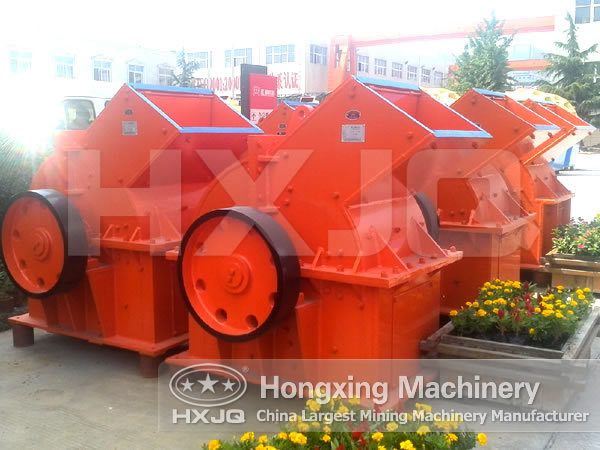 In the crushing or beneficiation of ores, fine hammer crusher is the best option. This equipment has a strong resistance to abrasion and impact and its particle size can be adjusted according to customers' production requirement. This fine double stage hammer crusher is completely forged by train wheel and then processed through heat treatment, significantly reinforcing its wear resistance and toughness. It is more suitable for all kinds of minerals with different hardness. Fine hammer crusher machine is of compact structure and less vulnerable parts, so it presents an excellent working performance in the crushing operations.
The technological innovation of fine hammer crusher facilitates the progress of the metallurgy industry to a great extent, promotes the efficiency of industrial production and drives the development of national economy. Fine stone hammer crusher obtaining today's achievements cannot leave the efforts of our R&D team. It makes our hammer crusher machine has the chance to advance shoulder to shoulder with foreign technologies.
For the sake of producing more progressive and better crushing equipment, Hongxing Machinery has never stops its pace to develop and unremittingly explore and innovate more advanced crushers.