The biggest application of gypsum powder lies in the areas of construction and building materials, such as cement production, concrete and coating. In recent years, the fast development of construction industry makes a lot of building materials in short supply. On the market, there is a large demand and strict requirement of gypsum powder. Gypsum powder facilitates the stable production of cement in order to satisfy the market demand. It has the largest dosage in concrete and the construction also has a great demand for gypsum powder. Besides, it's place in the pharmaceutical field is irreplaceable. The most commonly seen is the gypsum board. Gypsum powder still has a quite big use in mould processing, indoor handicraft and so on.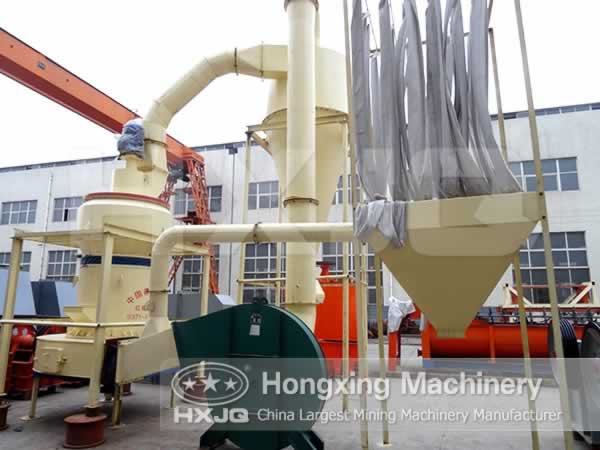 Along with the innovation and development of science and technology, the practical value of gypsum powder is explored and used little by little, as requires the modern powder grinding process to improve its technical level in order to produce more gypsum powder with higher quality. The development course of Raymond mill is exactly the embodiment of this sense, from the first generation of grinding mills to the currently bestselling grinding machines which are developed through several generations of metamorphosis.
At present, the gypsum powder grinding process is of strong automation ability. The whole production line only needs several staff to fulfill the powder processing flow. It is much more progressive in technology compared with the earlier powder making industry. And the automation control makes the feeding more even and sequential and the grinding efficiency much higher. Gypsum powder grinding process has similar principles with other ores' processes. According to the difference in ore hardness, size and other physical properties, there may be slightly different in the configuration of mining machinery.
Please tell us your specific production requirements, and we will make out the most reasonable solution for you.