Nowadays, mining machinery is more closely associated with urbanization. From metallurgy, petrifaction, water conservancy and electric power to municipal construction, all are inseparable from mining machinery equipment. Especially the development of urbanization construction, house renovation and infrastructure construction are in need of cement everywhere. Cement production line is the strong and powerful backup force of economic development.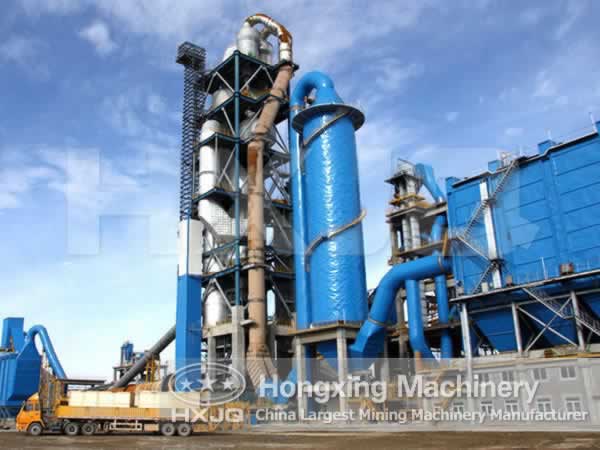 Cement production line generally can be summarized as two grinding and one burning. The two grinding refers to raw material mill and cement mill. The one burning refers to clinker kiln. Recently, Fote Machinery has developed a new technology of environmental cement rotary kiln---- the new dry process cement production line. The NSP cement production line assorting with the two mills and one kiln is more progressive in technology and more excellent in quality.
The new dry process cement production line is composed by new type process kiln and gasification furnace. That is, the cement kiln system substitutes for the purification system in garbage disposal process and completely manages Dioxin and other hazardous substances. The new dry process cement production line is the perfect combination of waste incineration technology and cement production process. It is very suitable for handling municipal solid waste. The clinker, fly ash and other residues generated in the incineration of waste can act as the raw materials for cement production. The cement production system roughly includes pretreatment and feeding, waste gasification, ash and slag treatment and dechlorination system. It is a fully sealed system. Most of the special cement is produced by this new dry cement production process.
Henan Hongxing Mining Machinery has been engaged in the R&D of environmental protection and energy conservation for years. Our mining machinery is well received on the market including crushers, sand makers, magnetic separators, flotation machines, grinders, stone production lines, cement production lines, etc