Jaw crusher is favored by a number of users. It has a low cost and high productivity and able to meet the high requirements of customers. As a professional jaw crusher manufacturer, our jaw crusher is widely used in highway, water conservancy and many other infrastructure construction projects. Now jaw crusher is one of the most popular crushing machines on the market.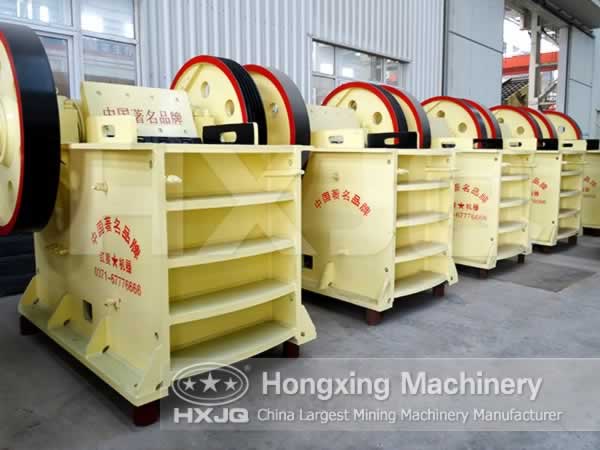 Jaw crusher has a high crushing ratio. It can be used to smash all kinds of materials whose compressive strength is not more than 320Mpa. Jaw crusher is mainly applied to mining, metallurgy, highway and railway construction, water conservancy and chemical industry. In general, jaw crusher is divided into PE and PEX series. The former is applicable to coarse crushing and the latter is designed for secondary and fine crushing.
Hongxing Machinery has been persisting in technical innovation. In order to improve the equipment's durability and extend the spare parts' service life, Hongxing Machinery adopts advanced wear-resisting materials in the manufacture and creates bigger economic benefit for customers. Jaw crusher is playing an increasingly important role in economic development, especially in stone material processing and stone production lines. The extensive application of jaw crusher in stone production lines pushes it to a new development climax.
We can see jaw crusher everywhere. It is one of the necessary devices in the engineering projects. It not only has a wide use in sand and stone production lines, but also in building construction, cement production, highway and railway construction, etc. Hongxing Machinery has always kept the faith that to provide better equipment for customers is every manufacturer's responsibility.