Iron ore is an important raw material for iron and steel production enterprises. We usually extract iron from the iron ores through crushing, grinding, magnetic separation, flotation separation, gravity separation and so on. China is the largest buyer of iron ore internationally. Iron ore is the uppermost raw material to produce steel and iron and its price variation has a vast influence on the price of steel. China is a big producer of steel and iron, as well as a great consumer power of iron ore.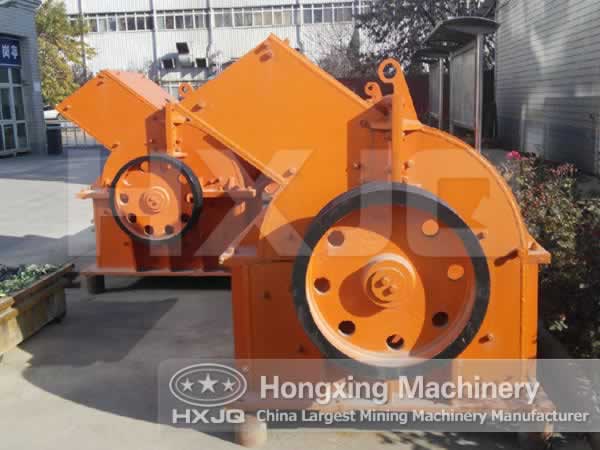 As the major crushing equipment of iron ore, hammer crusher's development is attached great importance by the industry. Fote Machinery is in a constant innovation of iron ore hammer crusher. With the unremitting improvement of technology, the Euro-type iron ore hammer crusher recently researched and developed by our company is well received by customers.
Iron ore hammer crusher adopts a non-welding frame structure, with high fatigue resistance, good reliability, simple structure, big crushing ratio and high production efficiency. Moreover, it's very convenient for manipulation and maintenance.
Iron ore hammer crusher is applicable to process both dry and wet materials. It is broadly used in the fine material crushing tasks of mining, cement preparation, smelting, building materials, road construction and many other departments. The clearance of iron ore hammer crusher can be adjusted in line with users' requirements and material dimension, so as to satisfy different users' needs.
Iron ore hammer crusher is also suitable for processing various medium-hard and weak-abrasive minerals. The compressive strength of the raw material shouldn't exceed 100Mpa and moisture content should be less than 15%. In addition, iron ore hammer crusher is an essential crushing machine in sand making plants.