The rapid economic development of China in recent years is obvious to all. Even though there are many obstacles and negative factors during the developing course, we overcome them eventually. China will not stop or slow down its developing pace towards modernization. In the construction of a variety of basic facilities such as buildings, bridges, roads and water conservancy, sand-gravel materials attract more people's attention. Due to the fast consumption of natural sand, now the natural resource in China is in a short supply and cannot satisfy the demand of economic development any longer. In addition to the higher requirement on the quality of sand, so to explore and develop mechanism sand is imperative under the current situation.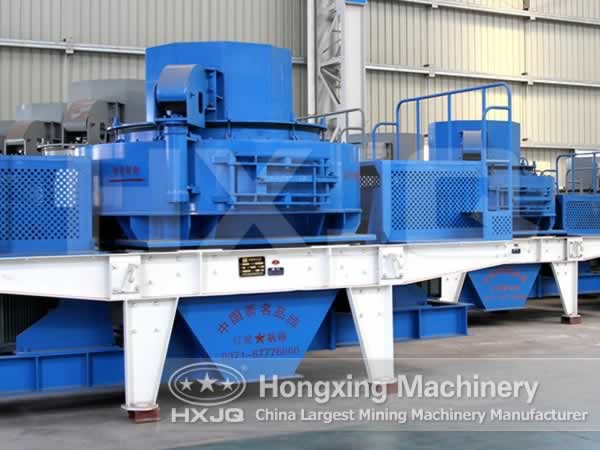 Mechanism sand refers to artificial sand which is made through the crushing and sand making process. This kind of sand can be used to replace the natural sand and it is applicable to more fields. The production of mechanism sand can be freely changed according to the specific needs. The shape and size of mechanism sand varies in accordance with different production requirements and production processes.
The working course of mechanism sand making machine consists of coarse crushing, secondary crushing and tertiary crushing. The shape and granularity of the finished products are important technical indexes to evaluate the quality of mechanism sand. For example, in order to improve the strength of concrete, it not only has a strict requirement on sand particle size, but also requires the shape to be cubic.
The concrete preparation industry puts forward higher requirements on sand quality and promotes the advance of sand making machine.