China has a wealth of mineral resources, among which barite is abundant in particular. Barite is a kind of non-renewable natural resource, whose reserves list the first in the world and is exported in large quantity every year. Barite is an important nonmetallic mineral resource and has broad industrial uses in petroleum and natural gas, drilling fluid, padding, etc.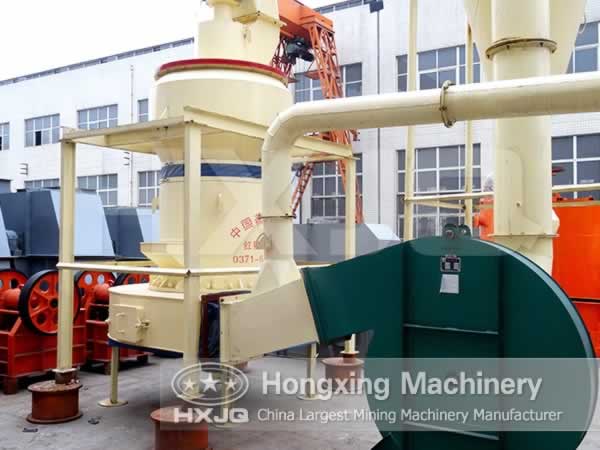 Barite is a common sulfate mineral generating in epithermal ore vein and often exists together with galena, sphalerite, chalcopyrite, cinnabar, etc. Barite also is found in sedimentary rocks, more in the sedimentary manganese ore bed and neritic shale and sandy sediments.
We have such an abundant resource of barite. So we should put it to use sufficiently. With the development of times, the demand for barite is increasing continuously and the applicable scope also becomes wider and wider. In order to be convenient for the utilization of barite, after having been broken by barite crusher into different granularity, we often use barite grinding mill to further process it. According to different demands for the final fineness, barite grinding mill, tricyclic medium-speed micro powder mill, superfine mill, micro powder mill and many other types of new grinding machines all have been effectively used in various areas.
Henan Hongxing Mining Machinery is an experienced manufacturer of all models of grinding mills. Hongxing barite grinding mill, tricyclic medium-speed micro powder mill, ultrafine grinding mill and so forth are the common processing equipment in powder making industry. In the treatment of barite ores, our barite grinding mill has gotten a good application.