Crusher equipment has been developing very fast in recent years and the presence of a large amount of crusher equipment makes customers dazzled and hard to make a choice. During this process, Hongxing Machinery has been engaged in summing up the experience of former production and the existing deficiencies in use, and actively conducting a succession of innovations and reforms on techniques. In the economy and technology all highly developed today, the reason why Hongxing crushers can win a place in the drastic market is that we know customers' needs clearly.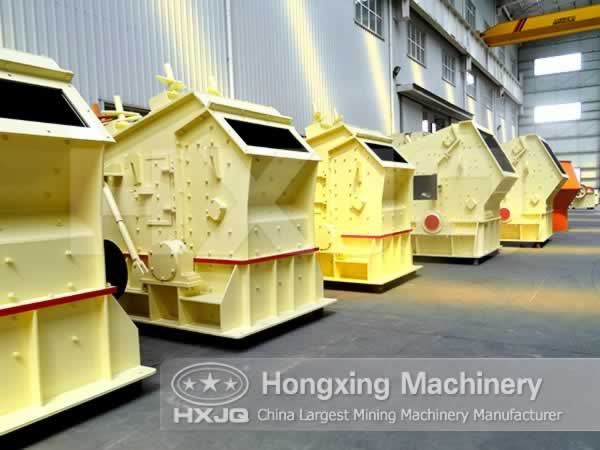 At present, the newly increased construction is huge, which has an increasingly strict requirement on building materials and a higher standard on crushing equipment. Hongxing impact crusher, jaw crusher, hammer crusher and other large size stone crushing equipment are all competent in highway, railway, energy, chemical industry and construction industry, etc. Besides, our crushing device greatly simplifies the technical process of the crushing link.
Today's market competition is becoming increasingly fierce and normative day by day. Only those crusher devices which have properties of high working efficiency, energy conservation and low investment cost can satisfy the current market demands in domestic.
In the improvement on crushers, we not only promote their production capacity and crushing efficiency, but also expand their applicable scope. Form limestone to basalt, from aggregate production to ore reduction, our crushing equipment can efficiently fulfill various secondary crushing, fine crushing and superfine crushing tasks.