In stone production line, there are often lots of stone chips remaining which have been refined into powder. Without proper treatment, it will not only cause economic loss, but also pollutes the environment. In many stone material factories, they usually deal with the stone chips by digging a big pit casually and dumping directly, which results in the waste of resources and environmental pollution. HX mechanism sand making equipment displays its outstanding talent in stone chips recycling.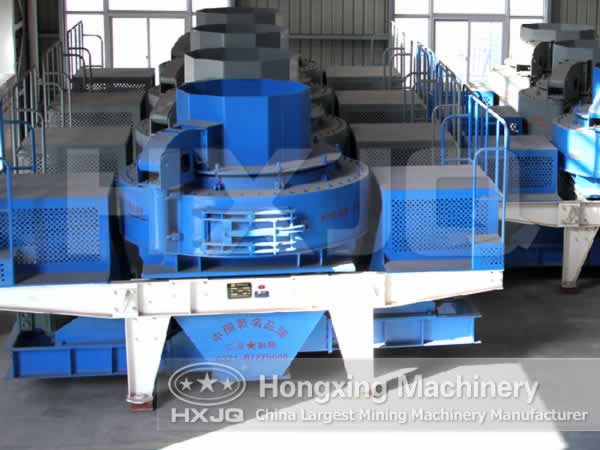 After the production of building stones, we can configure a drum screening machine to clear up and collect these superfine stone dust and then ship to construction sites. Superfine stone dust is a kind of superb powder material for cement and concrete preparation. By being added in the construction slurry, it has a particularly good effect on strengthening the firmness of the wall. And theose coarser fine aggregate particles can be used as the raw materials for mechanism sand. After processed by sand making machine, they can act as mechanism sand.
In addition, in the production process of stone production line, it is proper to add an appropriate amount of water to reduce the dust generated along with the production and improve the adverse working condition. So what functions does it have to make sand with fine stone aggregates?
Compared with the natural sand, mechanism sand is of rougher particulate, more edges and corners, and poorer granular composition. When preparing low-strength-grade concrete, it needs a relatively higher water consumption. More than this, the produced concrete usually has poor workability and is prone to dissociation. Fine stone powder can fill the clearance between the concrete aggregate particles, improving the workability, reinforcing the compressive strength and compactness and benefiting the long-term durability of the concrete.