Vertical impact crusher can be used in the fine crushing operations of sandstone. This equipment depends on the high-speed rotating impeller to cast materials and realize material crushing. Material accumulation and component abrasion and many other factors will destroy the balance of the impeller and cause the machine body to vibrate. Except for machine vibrations, the motor often appears some problems as well. The specific problems and reasons are introduced in detail below.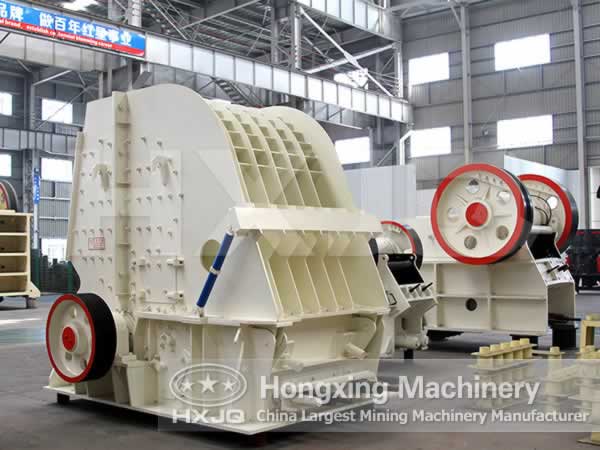 The common problems during the production process:
1. The front-end bearing is vulnerable and untimely replacement is easy to cause the motor rotor sweeping the chamber;
2. The front-end cover is broken, resulting in fixation failure;
3. The small cap looses or is damaged, causing the rotor to move down and even fall off, which will damage the motor;
4. The front-end bearing is inconvenient to add grease and easy to leak.
These problems not only affect the normal operation of vertical impact crusher, but also hinder its maintenance and safe operation.
Main reasons:
1. The front end of motor at work is bearing strong axial force and radial force and exciting force coming from violent vibrations which are beyond the rated load, thus causing bearing failure;
2. The front-end cap is made from HT150, with feeble structure, so in the case of stronger stress, it is liable to fracture;
3. Regular vibrations lead the screw joint to loose, especially the small cap outside the front-end cover liable to damage or falling off, causing the rotor to move down;
4. The clearance between the small cap hole on the front cover and the shaft neck is a bit larger, making the stress and temperature of the front bearing growing up, leading to grease leakage.