For the past few years, with the rapid development of domestic economy, industries have a increasingly growing demand for heavy calcium carbonate day by day. Heavy calcium carbonate is mainly composed of marble and limestone. Marble is formed by the degenerative limestone and calcite, so it is usually used as the umbrella name of heavy calcium carbonate. Calcite can has different fineness after having been crushed by jaw crusher and ground by high pressure powder grinder, ranging from 100 mesh to 400 mesh.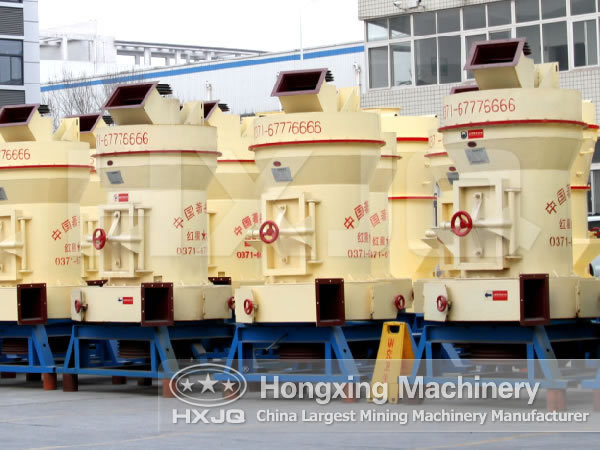 Heavy calcium carbonate can be directly produced by the crushing of calcite or limestone and widely used in coating, rubber, desulfurization, agriculture, construction, plastic and other industries. Heavy calcium carbonate can be used as the weighting agent for tires, brightener for water-based coating and the raw material of gypsum board, in addition to acting as the desulfurization agent of blast furnace and feed additives.
As we know, heavy calcium carbonate powder processing cannot leave the grinding equipment. And the high pressure powder grinder as a piece of common powder making equipment has a higher screening rate above 97% higher than that of Raymond mill, a wider range of fineness, more stable performance, and more reasonable price, therefore, our high pressure powder grinder is more favored by the mass of users to be used in the production of heavy calcium carbonate.
Hongxing Machinery is specialized in manufacturing powder grinding machines suitable for a variety of materials, such as the Raymond mill, ultra fine mill, micro powder mill, high pressure powder grinder, and complete set of powder production lines. Welcome the mass users all over the world to our company for visit or enquiry!