Drum screen is the most convenient and the most efficient equipment in the current sand screening market, with more reasonable price among various screening equipment. The major advantage of this equipment lies in that it combines the original drum screen with belt conveyor together to create a new equipment. This equipment has a number of advantages in light of the occupied area, installation, transportation, etc..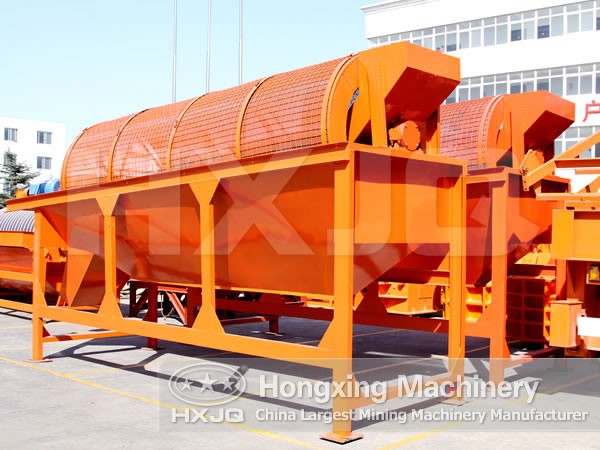 In terms of the occupied area, a set of the original screening equipment consists of stock bin and belt conveyor, in addition to the drum screen. It will take up a lot of space to assemble these devices together to screen sand, but this newly designed drum screen is different. By combining the parts as a whole, it greatly reduces the occupied area.
For the installation, the original equipment requires to be arranged according to the customer's actual sites, and then to connect all the equipment. But all one has to do for this newly designed drum screen is to find a appropriate position and then fix it simply.
From the point of transportation, the original sand screening equipment needs a cart for transporting because the separated equipment occupies more space. While for the newly designed drum screen, only a small sized wagon can cope with it.
In the future the investment in infrastructure construction will not be decreased, and the regional urbanization will continue to facilitate the development of sandstone market. For those sandstone supplier, it is necessary to choose a proper sand processing equipment.