With the progress in economy, the construction industry in our country blossoms continuously, which causes more and more construction waste and increasingly serious pollution problems to our nation. Construction waste processing has become a tough problem in the urbanization process, which has caught the attention of people from all walks of life. Therefore, at the same time of developing economy, we must put much emphasis on environmental protection.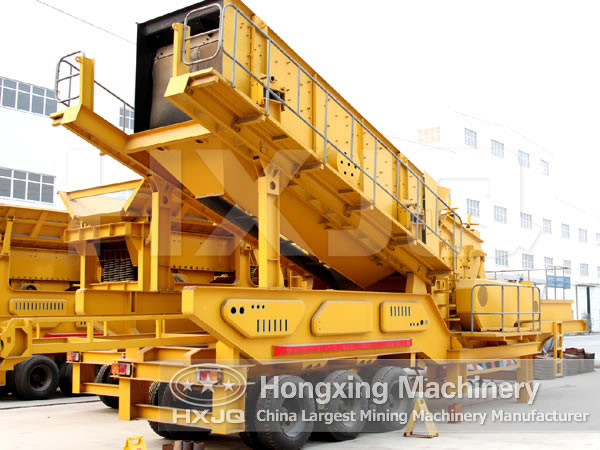 Nowadays, with the demolition of old buildings, bridges, concrete roads and so on, large amounts of construction waste comes into being. It is estimated that more than one hundred million tons of construction waste springs up every year. It is undoubtedly a spiny problem to deal with so much construction waste. In fact, as the rapid development of construction industry, the increase of construction waste is inevitable. The key to solve the growing problem of construction waste is rational utilization. Mobile crusher station will be a good helper.
Now mobile crusher station is of high importance in construction industry. The mobile crusher station can not only reduce construction waste, but also can recycle and reuse it, which is bound to bring new hope for the construction waste recycling. Fote Machinery, as a professional manufacturer of mobile crusher station, insists on continuously exploiting and innovating, minimizing the generation of construction waste and speeding up the development of engineering construction industry.
Mobile crusher station is the ideal equipment to handle construction waste, with outstanding processing capacity, strong adaptability, high flexibility, low noise, low power consumption, environmental protection, etc. Now it has been widely applied and approved.