With many years of production experience of crushing equipment, Hongxing Machinery has created a new generation of hammer crusher, the introduction and absorption of Germany advanced in technological innovation. The R & D and production of a new type of hammer crusher has a number of independent patent property of the crusher, crushing equipment has become the core of mining industry. Hammer crusher can directly crush the maximum grain size of 600-1800 mm into 25 or below 25 mm. Hammer crusher has been applied to the fine crushing of medium and hard materials in cement, chemical industry, electric power, metallurgy and other industrial sectors, such as limestone, slag, coke, coal and other materials.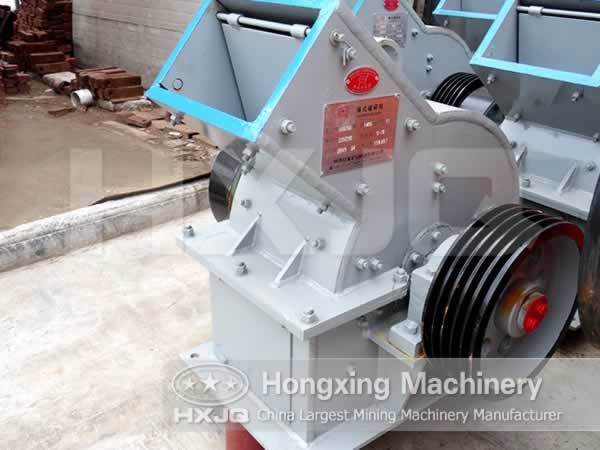 Hammer crusher has strong adaptation to mining machinery industry, along with the national highway plan, stone amount in the society increases step by step, and the stone production equipment is also widely popular in the society, we are increasing the design work of stone production equipment production and more advanced production equipment, which is conform to the trend of the times on the road of sustainable development. The first evolutionary crushing production technology has to seek a breakthrough and show endless strength in the market, so as to create the most perfect equipment in the market and attract the majority of customers. In the ascension of the whole image of mining industry, at the same time, speed up our development speed of new reform from various fields and levels; so that we can enhance the corporate image and improve the product visibility.
In order to make customers satisfied on our service, Hongxing Machinery makes corresponding adjustment service according to different needs of customers with. This adjustment can improve the efficiency and quality of products as well as services under certain conditions, the product service is placed in an important position. Conscientiously do a good job in the service work of crusher product, so as to form the characteristics of the product service model. As the pursuit of green environmental protection in the market has been in as the core of the enterprise, actively cooperate with the national advocacy guidelines and policies and comply with the development trend of the times of continuous innovation, the research and development of high efficiency, environmental protection, low carbon and low energy consumption crusher can make contributions to the development of mining machinery industry.