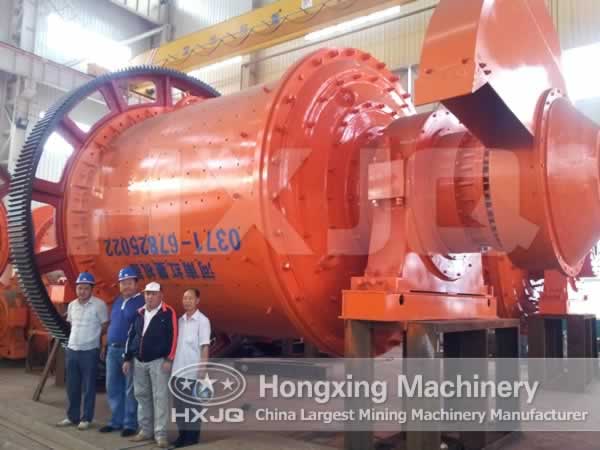 Rod mill is grinding equipment similar to ball mill, which is a top grinding equipment widely used in concentrating, artificial sand making, chemical and power sectors. The difference between rod mill and ball mill is that the former is loaded steel rods inside but the latter is steel balls. Rod mill has wide application ranges with its unique features, which are summarized as follows:
1. Save power. The power consumption of traditional grinding equipment is relatively high, and the particle size of finished material is not very uniform with a variety of larger particles and sediment in it, thus the purity of the product is affected. The power consumption of rod mill during its production process is not very big, but the mineral particles it produced is more uniform and the purity is high, which basically does not contain impurities. Therefore, compared with the traditional milling equipment, rod mill has a great advantage.
2. Adjustable discharging size. When using the rod mill, we can find that the size of its finished materials can be adjusted according to the actual needs. For example, if the required mineral particles are smaller, then by adjusting its size, we can obtain the required size of particles. This is because the internal of rod mill has a fineness control device as well as a discharge of handsome choose device, the two devices operate simultaneously, so that the grinding particle size can be effectively guaranteed.
3. Advanced technology. If you go through the rod mill, you will find that its grinding technology is unprecedented, that is the controlled feeding technology, so that we can replace the grinding medium type according to the actual types of the materials, so as to ensure the uniform size of the material as well as its higher yield. So that it can adapt to the various hardness of materials.
Hongxing rod mill has optimized the production process and reduced the power consumption of traditional ball mill, which also brings glory to mining industry, so we are approved by the majority of consumers from home and abroad. Welcome to visit us!