In cement industry, during the dry production process, raw materials, coal and other mixed materials which has water content need to be dried; for the wet production, coal and mixed materials also need to be dried, so as to ensure the normal grinding operations. Whether for the dry or wet cement production, drying machine is the indispensable equipment.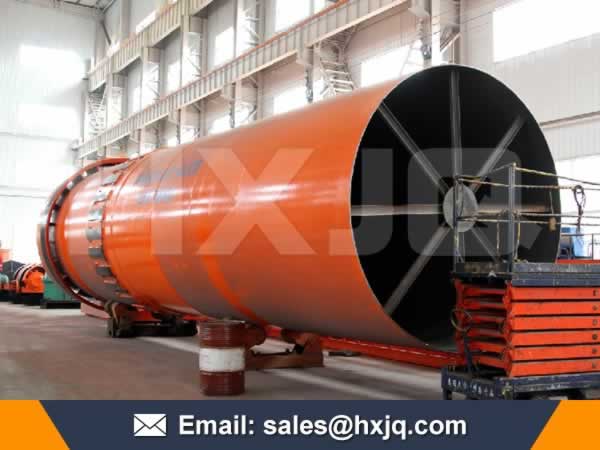 The drying operation has great impact on the water content of materials, the yield of the machine, the quality of materials and the operation of the dryer. If the material has less water content, the dryer will has high moisture content, so the fine material can be attached to the body, thus the quality of products have also been affected. Therefore, exclude materials with too much water content is an indispensable link in the cement production.
Cement plants always adopt drying equipment in rotary type, suspension type, fluid type, boiling type, gravity type, etc. The most commonly used is the rotary dryer. Although its drying efficiency is low and its investment is large, it has strong adaptability to raw materials, which is suitable for drying various materials. In addition, due to its simple and reliable operations, rotary dryer obtains the universal use in cement industry.
Hongxing Machinery is a professional manufacturer of rotary dryer in China, which has reasonable price, good quality, high productivity and low energy consumption. Rotary drum dryer uses reasonable operating parameters, and its coal and electricity consumption is 10-15 % lower than ordinary dryer. If you want to know more details, please contact us!