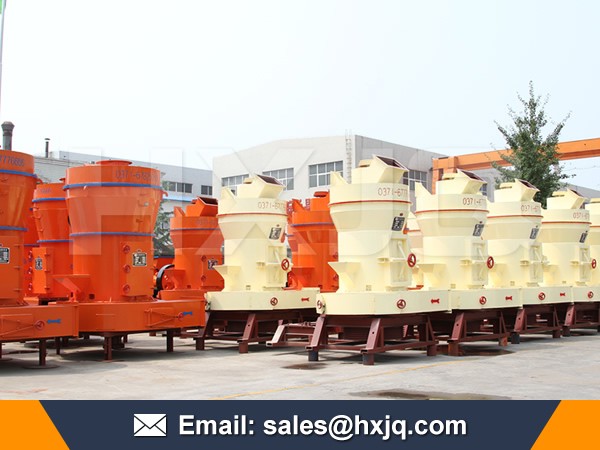 Powder grinding mill is used in the production of 0-3mm powder. It follows part of the working principles of crushing machine to make up for the size range deficiency of traditional mills, which has become the core equipment for the production of coarse powder particles. It is widely used in metallurgy, mining, chemical industry, cement, coal gangue, building materials, sand industry, refractory material industry, glass and ceramic industries. It is often used for grinding limestone, calcite, dolomite, barite, talc, calcium carbonate, gypsum, bentonite, etc. During the daily use, there are some attentive matters of powder grinding mill, the details are as follows:
The feeding of powder grinding mill should be uniform, which cannot be suddenly more or less. Feeding too much will block the duct to reduce the production amount, which is easy to burn out the motor; feeding too little will also influence the yield of the machine. Feed particle size: hard material is appropriate in less than 15 mm in diameter; soft material diameter is 20 mm, bulk materials cannot be added to the machine.
Volume adjustment: the air volume control valve located intake pipe of the blower is normally opened to the maximum position, which can be appropriately adjusted according to the fineness and the yield. The regulating valve located on the exhaust pipe of the exhaust outlet; adjust it to the inlet where it is dust free. Small air volume leads to high fineness. It should be noted that if the air volume is too small, the inner channel beneath the host will cause sediment of materials, which is also needed to be adjusted.
Fineness regulation: according to the different material size, hardness, moisture content, specific gravity, processing thickness, adjust the analyzer on the top of the machine, high speed, high fineness; low speed, low fineness. If you improve the fineness, the yield will be reduced accordingly, if not up to the requirements, it shall be debugging fan speed, and customers can flexibly master them.