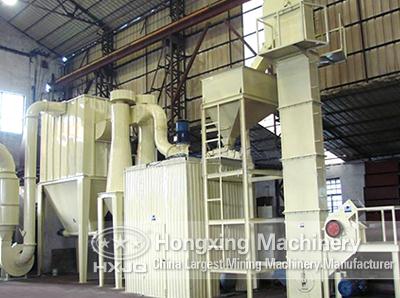 With the development of industrial sector, the milling industry is moving forward rapidly. In the efforts of machinery manufacturers, the ultrafine grinding mill has promoted the milling industry to the peak. Ultrafine mill is the large scale ore grinding equipment, which has characteristics such as high quality, high yield, high fineness and full automatic production. Ultrafine mill has already entered into a more advanced stage based on the traditional Raymond mill.
The grinding machine has become indispensable equipment in milling industrial. As a new product, ultrafine grinding mill will be more and more welcomed by the majority of customers. Of course, no matter how high the quality of the equipment, it also needs corresponding maintenance and repair in the course of their daily working. It is necessary to pay attention to some details to ensure the production efficiency and quality, such as the regular maintenance and repair, the right operation in accordance with the instructions and the appropriate stop for rest after long time production. Hongxing Machinery has many years of producing grinding machines in grinding industry, which have a number of renewals: high pressure grinding mill, high pressure micro powder grinding mill, Raymond mill and the ultrafine grinding machine are the mainstream equipment of Hongxing Machinery. At the same time, our crushing equipment and sand making machine also have unique insights, which are suitable for customers with different configurations of the production line to meet the actual needs of the customers.
Hongxing Machinery is a professional manufacture of mining equipment, the ultrafine grinding mill produced by our company has a full set of equipment including the hammer crusher, bucket elevator, storage bin, vibration feeder, micro powder mill, classifier, duplex cyclone powder collector, high voltage blower, dust removal system, air compressor and electric control system. The full set of equipment can save a considerable part of human resources for customers without manual operation.