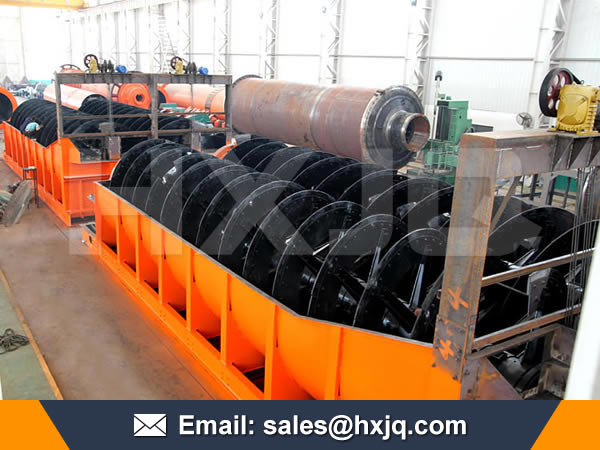 Inflation and mixing are two essential processes in ore flotation, and we will explain these two specific processes in detail below.
1. Inflation
Inflation is to put some air into pulp in the flotation machine and make it diffuse into a large number of tiny air bubbles, so that the hydrophobic particles adhere to the bubbles on the surface. The pulp density has a large influence on the machine's air volume and dispersion degree. Generally speaking, if the pulp density increases, the air volume and dispersion degree will also be improved. If the density is too high, the inflation condition will get worse. The dispersion degree of air is determined by the bubble size. The smaller the bubble is, the higher dispersion degree it will have, thus the contact opportunity between bubble and ore. So it is beneficial to flotation process and quality improvement. But too small bubble will slow down its rising speed and block the process. if we increase the air volume, the bubble diameter will increase slightly. In addition, if we add some foaming agent to flotation machine, the air volume can be reduced a little.
2. Mixing
The mixing of pulp can be divided into two phases according to its function: one is the mixing before pulp entering the machine; the other is mixing after entering into the flotation machine. The latter is to first, promote the suspension of ore grain and even dispersion in the groove, second, to promote the dissolution of air in the high pressure region of groove and the separation in low voltage area to produce more active bubbles.
In summary, to strengthen the inflation and mixing of pulp is beneficial to flotation process, but too much inflation and mixing will have many problems like bubble mergers, decreased quality of concentrate, smaller pulp volume in the groove, increased power consumption and more mechanical abrasion. In coal beneficiation, too much mixing will cause over grinding and argillization of coal resources. so the most suitable inflation and mixing should be found out combined with the model and structural feature of flotation machine.