In steady development of the industry, belt conveyor pays much attention to improvement of working efficiency. Hence, it's inevitable trends for belt conveyor industry to develop towards large scale, highly efficient and automated directions. Hongxing Belt conveyor has been optimized in mining exploitation, power generation plant, grain transportation and other deep processing fields through continuously adjusting conveying structure, conveying capacity and belt speed. With the close integration of belt conveyor and automated control technology, belt conveyor has been improved in reducing pollution and energy consumption.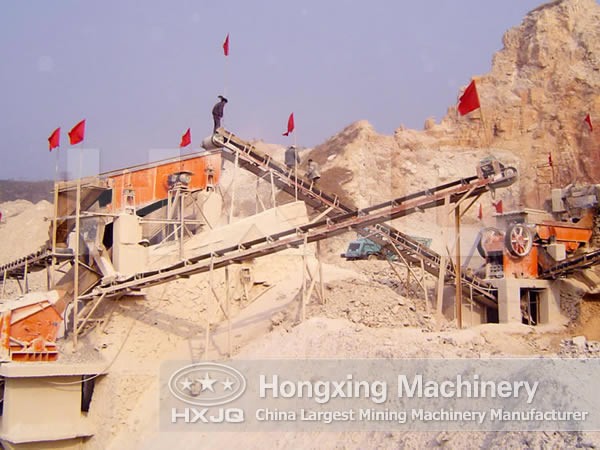 In recent years, development of conveying industry is comparable with that of crushing industry. Continuous development of mining machinery industry accelerates expansion of conveying market. Whether it is from types and performance requirements of belt conveyors, technical level has become first condition to measure strengthen of an enterprise. Hongxing Machinery has summarized development characteristics of conveying equipment of China.
Firstly, expanding range of application is the primary problem of belt conveyor. The belt conveyor should be able to work in high temperature, low temperature, corrosive, radioactive and flammable material environment in the future.
Secondly, developing the conveying machinery structure with long distance, large volume and continuous conveying capacity.
Thirdly, satisfying automation control requirement of belt conveyor.
Lastly, meeting the environmental protection requirements of energy conservation and emission reduction, thus making industrial development confirm to environmental protection trend.
Technological level and social contribution of the conveying equipment such as belt conveyor and bucket elevator coming from Hongxing Machinery have been increased to a new height. After decades of effort, Hongxing Machinery has become domestic well-known brand of conveying equipment, which is inseparable from efforts of enterprises. As the leader of the entire conveying industry, Hongxing Machinery will continuously produce the conveying equipment and other mining equipment with the highest quality.