Rapid development of current ball mill equipment makes mining machinery enterprises accelerate research and innovation of their products. Excessive monopoly of global economic development on the mineral sources leads to large-scale development of mining machinery equipment. According to market demand, Hongxing ball mill optimizes product structure, organizes production and allocates resources to promote faster and better development of ore beneficiation equipment. Currently, reducing energy consumption is a challenge faced by domestic mining machinery industry as well as ball mill equipment.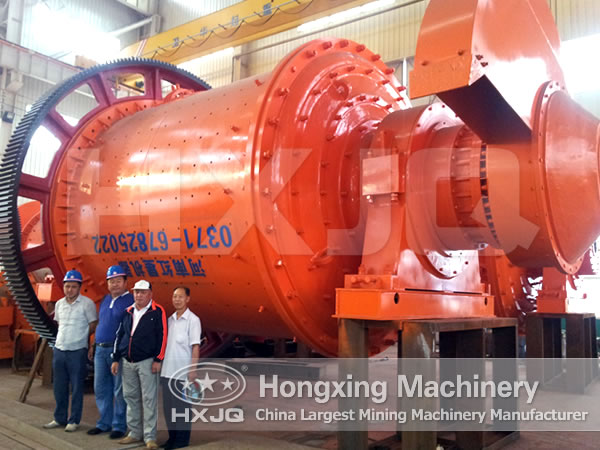 Hongxing ball mill adheres to sustainable development road of minimization, reutilization and resource, which accurately grasps market. In order to make ball mill more efficient and environmentally friendly, Hongxing Machinery improves the disadvantages of technology of traditional equipment so as to make highly efficient ball mill have better competitiveness in the market. The main advantages of energy-saving ball mill is mainly embodied in two aspects. Firstly, Hongxing energy-saving ball mill is equipped with a special kind of center drive system which changes transmission system layout and greatly improves working efficiency of electric motor, which has significant energy-saving effect. Secondly, energy-saving ball mill frication wheel driving mode, which not only ensures normal operation of ball mill, but saves 50% of electricity consumption.
In cement industry, electricity consumption of ball mill can reach 70% of the total electricity consumption. While in thermal power industry, electricity consumption of ball mill accounts for 30% of the total electricity consumption. Hence, power consumption of ball mill leads to huge energy and materials consumption. Along with technical development of ball mill equipment, environmental protection and economical efficiency of ball mill get more and more attention. Hence, only by continuously strengthening energy conservation and innovation can ball mill manufacturers realize long-term development of ore beneficiation equipment.