Cone ball mill is able to play to the best state and fully embody people's potential. Under the promise of today's highly developed high-tech, Hongxing cone ball mill on the basis of the traditional ball mill has formed a high-end developing trend.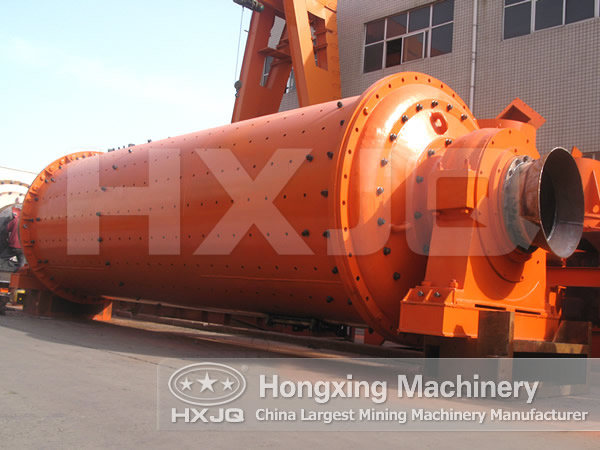 Cone ball mill is a new type of ball mill equipment launched by our technical personnel according to the specific situation of mining industry in our country, with a wider application range. As a kind of grinding machine, it can be widely used in mineral processing, building materials and chemical industry and so on. On the current market, there are generally two grinding ways: dry type and wet type. Our cone ball mill can be installed vertically, horizontally or slantwise. At present, the biggest power output of ball mill used in domestic is 23 kW, with a Hz of 980 r/min, but the commonly used are below 7.5 kW. The cone ball mill selects and uses the magnetic lining board, which can increase the cylinder's effective volume, in the meantime, reduce power consumption because of its relatively low weight.
Hongxing cone ball mill realizes the principle of more crushing than grinding and reduces the feeding particle size. Cone ball mill relies on the centrifugal force and friction force to make the ores impacted, squeezed, cut, smashed and ground continuously, so as to achieve its grinding effect. Our cone ball mill can increased the contact surface between the ores and equipment, strengthen the grinding effect, promote the ores and reduce energy consumption, so it is preferred by a great number of users.
To learn more about our mining machinery information or mining machinery quotation, please visit our website to leave a message or directly contact us by telephone, or pay a field trip to our company.