Rod mill not only has the uniform discharging granularity and high yield, but also is suitable for grinding a variety of materials of different hardness. In mining machinery industry, the rod mills made by Hongxing Machinery have a wide application in the primary grinding operations in artificial sandstone plants, dressing plants, chemical plants, power plants, etc. The totally new technology applications of rod mill greatly improve the economic benefits of the whole market.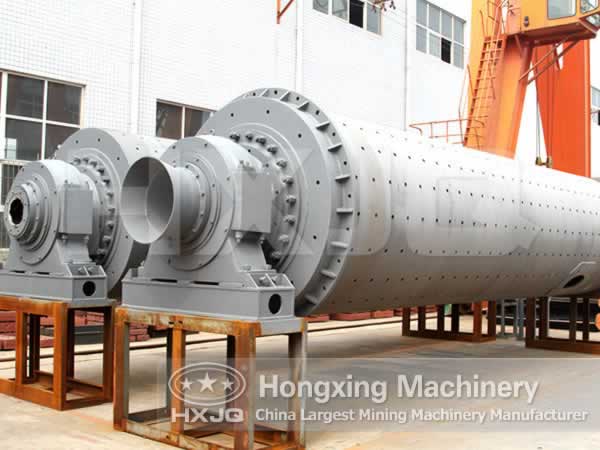 Rod mill works by means of the motor transferring motion through the speed reduction of the reducer and peripheral gearwheel, or via the low-speed synchronous motor transferring motion directly through the peripheral gearwheel slowing down, to drive the cylinder to rotate. It takes advantage of suppressing and grinding force to mill ores into pieces. Materials are fed straight into the cylinder through the feeding inlet and then ground by the grinding medium, and finally the finished products will be discharged out of the rod mill.
Rod mill can be divided into two types: dry press and wet process. When the feedwater is fixed, the increase of either raw ore material or sand return can improve ore grinding; Otherwise, the ore grinding reduces. Overall, the rod mill grinds materials successively from large granularity to small, with uniform product granularity.
The grinding medium of rod mill is steel bar. When the steel bars fall off, they will directly contact with the minerals and have selective grinding effect. Hongxing rod mill can also work together with magnetic separator in mineral processing production lines. If you want to know more about our mining equipment, please call 0371-67833161 for consultation.