The application of rotary kiln originates from cement production. The invention of rotary kiln accelerates the rapid development of cement industry, and it is widely applied to many industrial fields soon. Rotary kiln is the host in cement production and facilitates the structural optimization and adjustment of cement industry. So it is the heart of cement plants.
Main Classifications of Cement Plant Rotary Kiln
Cement plant kiln mainly has two kinds. One is known as rotary kiln or rotating kiln whose kiln cylinder is placed in the horizontal direction and can do gyratory motion; Another kind is called shaft kiln whose kiln shell stands vertically without any rotation.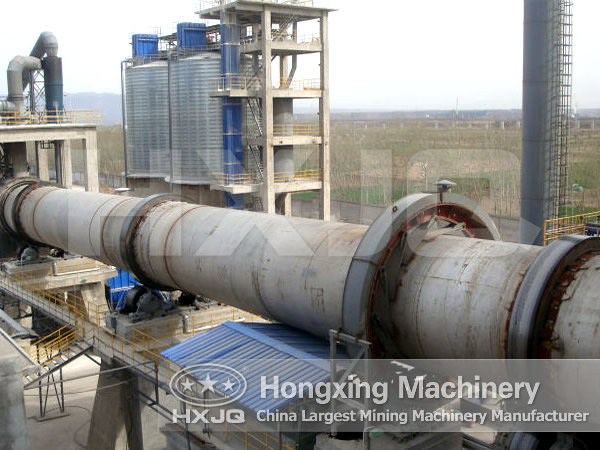 1. The wet process rotary kiln
These cement rotary kilns used in wet production are called wet process rotary kilns. The wet production is to make the raw materials into slurry with a water content of 32% to 40%. Since in this method, the raw materials are prepared into liquid slurry, so different raw materials are well mixed, the raw material has a uniform composition and that the cement clinker made is of high quality. These are the major advantages of wet production.
2. The dry process rotary kiln
Dry process rotary kiln is just the opposite of wet process rotary kiln in its advantages and disadvantages. The dry process production usually make the raw materials into dry powder with a water content generally less than 1%. So it reduces the heat needed by water evaporation. Because of its high exhaust gas temperature, the heat loss of hollow kiln is not low at all. Because the dry process production prepares raw materials into dry powder, so it has a poorer liquidity, worse raw material blending and uneven composition compared with the slurry.
If you have any questions, please consult our online customer service, or directly call: 0371-67776666. We are looking forward to your visit.