The work efficiency of ball mill plays a significant role in the whole operating efficiency of a mineral dressing plant. That the grinding particle size is qualified or not directly affects the subsequent mineral processing operations. The qualified rate of grinding particle size is bound up with the feed size inseparably. Today we will briefly introduce the relationship between feed size and ball mill production capacity.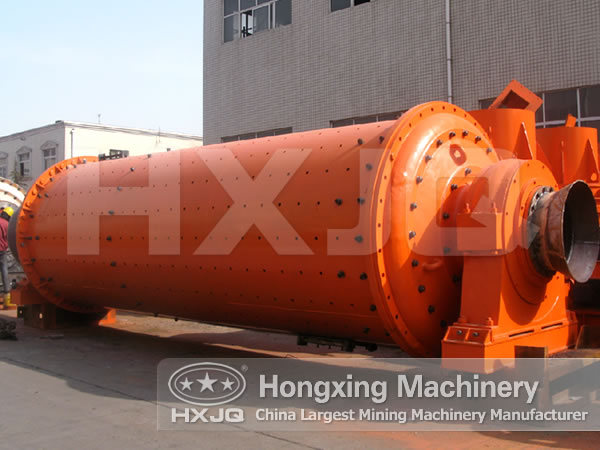 Under the same requirements on the grinding products fineness, the larger the feed size is, the lower the production capacity of ball mill will become; On the contrary, the ball mill production capacity will become higher. The major reason attributed to this phenomenon is that the smaller the feed size is, the shorter the time ores remaining in the milling machine will be, and thus the ball mill will have a fast processing speed.
But there is one needing to be paid attention to: when the grinding product is coarse, the mill productivity will has a significant change with the feed size varying, and when the grinding product is thin, the mill productivity only has a little difference as the feed size changes.
When the feed size, that is, the grinding granularity, into ball mill is relatively small, it is easier to achieve the required grinding fineness. But additionally, the grinding fineness contradicts with productivity. Under the promise of same feed size, the ball mill productivity will decrease with the ore grinding fineness improving. The productivity decline range is much sharper than the rising range of grinding product fineness. But for coarse grinding process, the change of the ore grinding fineness doesn't has such an obvious effect on ball mill productivity, compared with fine grinding process.
To sum up, in the actual production, each mineral dressing plant had better find out the most suitable feed size according to plant scale and ore properties.