Screw sand washer is an important sand washing equipment. In order to guarantee its smooth running, we should make sure that the preparation work has been done properly before operation, such as the basic installation, debugging and inspection. Here Fote Machinery would like to put forward the following advice for you on the usage.
Correct installation and operation of the screw sand washer has a close relation with its high efficiency. The newly purchased screw sand washer should be operated according to the following instructions: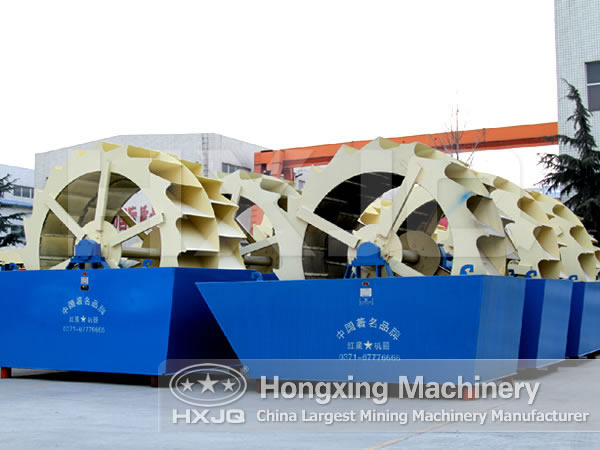 1. Do a thorough check and maintenance work before use. Check whether the motor runs normally, the rack wheel and pinion of the reducer mesh well, and the gap of the water tank is the same with that of the bucket wheel. Then fix the machine on the base by welding after proper adjustment.
2. Start production until the screw sand washer is running normally. If there is any abnormal noise, stop in time and have a check.
3. Pay attention to check the temperature of the motor. If overheating occurs on it, stop it immediately. Notice that do not use your hand or other things to touch the newly stopped machine for fear of unnecessary accidents.
4. The safety protective nets should be firm and reliable and can not be dismantled randomly.
5. Close down when the materials in the washing trough finish conveying. Overloading downtime is not allowed unless special circumstances.
6. Cut off the power supply after the screw sand washer has closed down.