Limestone is an important industrial raw material in metallurgy, building materials, chemical industry, light industry, construction, agriculture, plastic, rubber, paper making, environmental protection and other special industries. According to its chemical composition and the content of harmful impurities and different physical properties of ores, it is widely used in various fields. Because of its chemical effects such as dephosphorization and desulfurization, limestone is often used as flux in steel and aluminium industry, and as purifying agent in sugar industry and oil industry.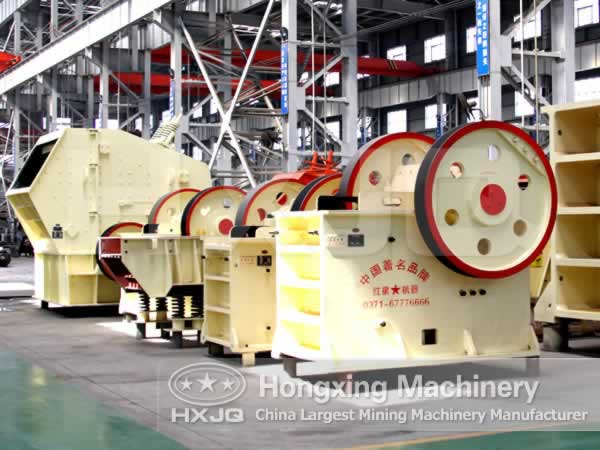 In the utilization of limestone mine, it needs a jaw crusher firstly to break large chunks of rock into pieces, then to be crushed by impact crusher or cone crusher, next proceeds to further processing procedure according to different uses for different industries. Limestone ore crushing and processing equipment is generally composed of hammer crusher, jaw crusher, impact crusher, cone crusher, mobile crusher station, etc.
Jaw crusher, impact crusher, cone crusher, impact crusher, etc. all referred to as stone crusher, widely used in mining, smelting, building materials, highway, railway, water conservancy, chemical industry, and many other departments.
Henan Hongxing Mining Machinery Co., Ltd., spares no effort to fully support the development of limestone industry. Our company by adopting domestic advanced technologies and combining with the practical situation of domestic sandstone industry, has developed a series of sandstone equipment, including jaw crusher, impact crusher, cone crusher, high-efficiency hydraulic cone crusher, Symons cone crusher, spring cone crusher, compound cone crusher, mobile crushing plant, crawler mobile crusher station, sand making machine, etc.
Our company introduces the latest mining machinery design techniques from German, at the same time owns a number of independent patents, our crushing equipment is another breakthrough in the field of equipment manufacturing for limestone aggregate production.