Sand making machine is the most important equipment in sand production line, it not only relates to the whole production line production efficiency and sand making effect, but also bears the function of environmental protection. Nowadays, environmental pollution is more and more serious, low carbon environmental protection is consistent with the policy in China, which is conducive to sustainable development. Therefore, in all walks of life are promoting the environmental protection and energy saving policies. The development of sand maker in China should go to the green development path, reduce the production waste and energy waste. The application of sand making machine is wide, generally, construction industry is the most frequent industry for the use of sand making machine, sand making machine at the same time plays a huge role in the construction industry. Because now the country calls for green production, so the stone resource is limited. Sand making machine at that time can come in handy to building blocks for our building. Therefore, what are the requirements of sand maker in modern construction market?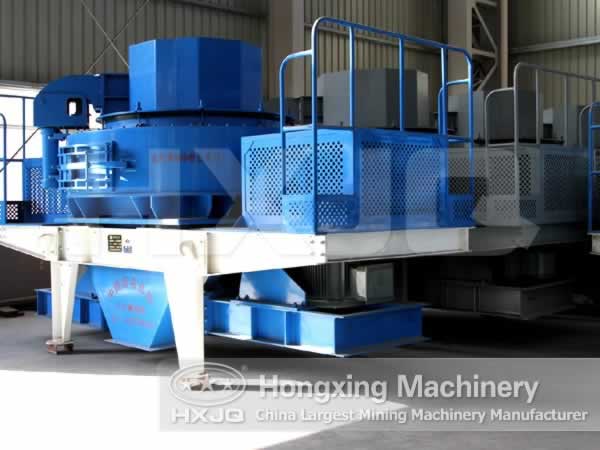 Sand making machine has no exorbitant production technology and improvement in a fairly long period of time, just a kind of crushing equipment, but now the sand making machine is completely intelligent, which is more efficient and environment-friendly. It has a variety of type of crushing chamber, which can realize the conversion of 'stone dozen stone' and 'hot stone' is very convenient, it also solves the problem of multi use of one machine. According to statistics, the demand for sand gravel materials at home and abroad is increasing year by year, overseas demand for stone products to measure 20 years amount to 160 tons, an average annual increase of wealth increase total profits of more than 10%. This indicates that more efficient sand making machines are needed to meet demand of artificial sand making operations. Housing allocation, highway, railway and other configuration, it is necessary to use to gravel materials. Because of its exquisite sand hardness and constant chemical individuality, made building materials, concrete materials are widely used in building, highway, railway, engineering construction. Natural sand cannot meet various construction requirements, so the artificial sand is in increasingly demand; now sandstone material production of new sand making machine has homogeneous granularity, low flakiness content. It has the advantages of small iron pollution, which can fully meet the modern needs of construction market.
With the fast economic development in China now, sand making equipment is developing faster, the related equipment with excellent performance is constantly pouring into the market, although it is a very big help for the development of sand industry, but from an environmental point of view, it is still facing a dilemma. The sand making machine manufacturers should consider how to better conserve resources when absorbing domestic and foreign advanced technology for the research and development of new sand making machine, so as to ensure the useless resources in our country.