Energy saving ball mill have been confirmed in the industry compared with traditional ball mill, and in the procurement of ball mill equipment, many customers will directly choose energy-saving ball mill, for enhancing performance and improving the work principle of the new technology and application of energy-saving ball mill. Energy saving ball mill as a rotating device, it is a horizontal cylinder structure, which has lasted the two bin type design, and its basic structure is like ball mill as well as the same outer gear transmission mode.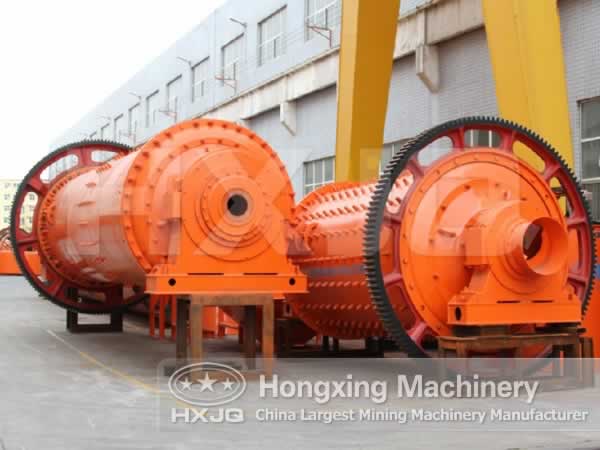 During the operation of energy saving ball mill, the materials evenly enter the first chamber of the mill through the feeding device. The chamber has the ladder liner and corrugated liner, which has different specifications of steel ball. The centrifugal force generated by the cylinder rotating will throw the steel ball to a certain height and then falls, which has pounding and grinding effects on the on the materials. After having coarsely grinded in the first chamber, the materials enter the second chamber through compartment plate. This chamber is lined with flat lining and steel ball, which will further grind the materials. Last, the power will be discharged through the discharge grate plate. Cone ball mill is widely used for non-ferrous metal, ferrous metal, non metal ore concentration plant as well as the grinding of materials in chemical industry and building materials industry. Although the working mode of energy saving ball mill does not have too big change, due to the improvement of its internal structure, its grinding efficiency has a qualitative leap. When compared with the traditional ball mill, the motor power of energy saving ball mill can reduce 18%-25%, lubricating oil saving 70%, cooling water 90% and integrated energy-saving 20%.
In addition, under the normal circumstances of the energy saving ball mill, it does not need the replacement of the main bearing for ten years, which saves a lot of maintenance cost, labor and time. The lubrication of this kind of ball mill main bearing is convenient to clean, which avoids the pollution of heavy metals. At present, if customers purchase energy-saving ball mill, it is more cost-effective, because the energy-saving ball mill produced by Hongxing Machinery has the highest performance to price ratio, welcome friends to pay a visit to our company at any time!