As the sustained development of economy in China, the production environment of grinding machine has gradually changed from the original economy-focus into the combined production mode of economic and environmental development. At present, the new grinding technology of powder grinding machine adopts the new vertical pendulum grinding roll device. Its grinding ring and the grinding roller are always in a balanced state in the grinding process, and it will form a uniform line contact milling area. The sizes of grinding ring and roller have been increased from the original 150mm to 270mm, which greatly increase the grinding contact area. From the small grinding mill with NO.3 roller to the large industrial grinding milling machine with NO.6 roller, Hongxing Machinery Co. Ltd always takes science as the guide, so as to constantly develop the milling technology to a climax.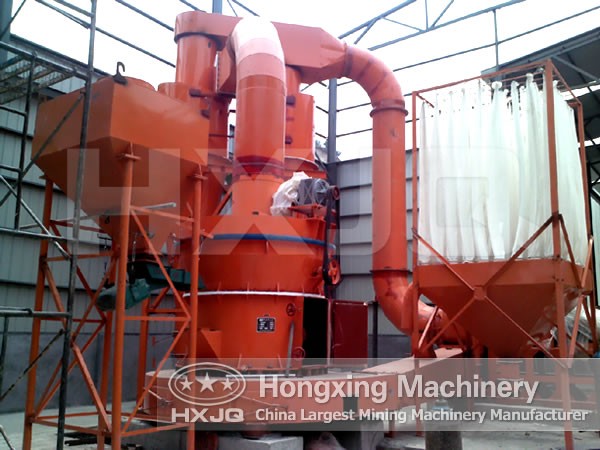 As the leading role in mining machinery industry, Hongxing Machinery not only is committed to the continuous development and progress, but also uses the model and leadership to drive the whole mining industry for the continuous development. Among them, MTM ladder type milling machine, SCM ultrafine powder mill, YGM Raymond mill, MXB free style hem grinding, LM vertical milling machine, MTW Euro ladder mill, Raymond mill, trapezoidal mill, medium speed mill, ultrafine grinding mill, coarse flour mill, coarse grinding mill, and the European mill and other high-tech grinding equipment have been widely sold to other regions in the world, which not only solves the dust pollution and flying situations, but also has high efficiency and environmental protection effect, which has brought more benefits and value for customers.
The latest achievements of Hongxing Machinery has international advanced level of technology, the new grinding equipment --MTW series of European ladder mill and has adopted a number of independent patent technology, which is developed based on the expert experience in long-term research and development. According to the feedbacks and suggestions, the latest grinding machine has been done painstaking research and innovation design, and the model uses a bevel gear transmission, the internal thin oil lubrication system, curved duct and other latest patented technology.