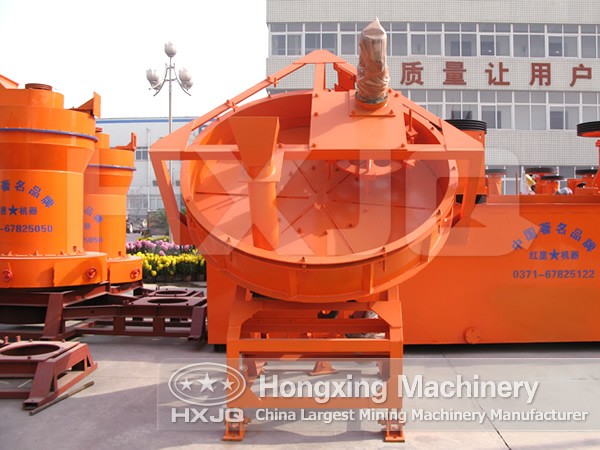 Disk granulator is also called disk grain making machine, which has the advantages of uniform granulation, high granulation rate and stable operation. It adopts high strength glass steel as the lining, which is the ideal granulating equipment. The most worth mentioning is that it has the advanced temperature detecting system which is fully approved by customers.
The temperature control of disk granulator appears to be simple; in fact, controlling it within a proper range in different conditions is very important, especially for high load and high temperature conditions, it is more difficult to control. There are many factors affect the temperature of the granulating machine, because the temperature will directly influences the quality of urea product, the operator should conduct regular inspection of equipment temperature in the operation process of the machine. When the reducer, bearing parts and the main engine parts has high temperature and accompanied by abnormal noise, the equipment should be immediately shut down, and add some lubricant on the bearing parts to ensure the rotational flexibility of bearings. In daily use of disk granulator, the lubrication of bearing should be conducted every week to ensure the normal production of the equipment. Hongxing disk granulator is widely applicable for transporting various powdered, granular or small state of non viscous materials, such as coal, cement, clinker, fertilizer and other materials.
Hongxing Machinery is one of the most powerful disk granulator manufacturers in China. Through years of experience in production and sales, we has approved by a lot of customer from home and abroad. Due to the introduction of advanced technology, the production capacity of disk granulator has a fundamental improvement. Our disk granulator price is reasonable, welcome to purchase!