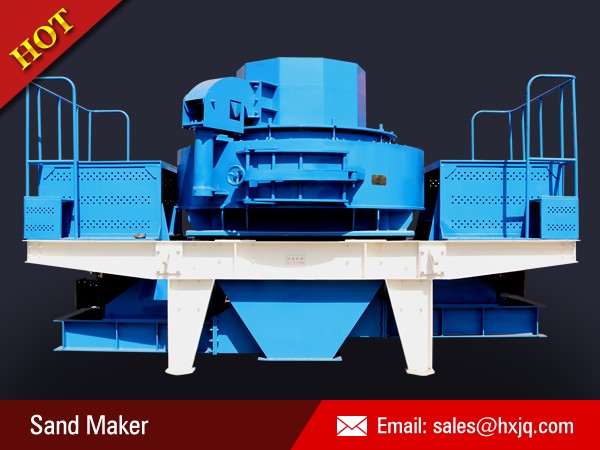 To produce the perfect equipment in the market is the goal of Hongxing Machinery, also the goal of all manufacturers in the field. Under the step by step efforts of our employees, this perfect limestone sand making machine finally appears in the market successfully after the constant reform and innovation. The equipment is not only added the new elements of production in the whole process, but also equipped it with the special material device, which can be called the perfect equipment in the market.
The limestone sand making machine is one of the main products of mining machinery, widely used in the fine crushing of granite, basalt, limestone, pebble, cement clinker, quartz stone, iron ore, bauxite and other minerals, and gradually replaces the previous old-style sand-making equipment. The overall operation of the limestone sand making machine is stable, safe, and easy to maintain. In addition, this equipment has large production capacity, long service life of the quick-wear components and low maintenance cost. Apart from the advantages above, this equipment is green and environmental protective, for its low noise and little pollution. The limestone sand making machine can reduce the investment risk considerably because of its small investment and quick gain. This equipment can compare with the internationally advanced equipment both in the quality and performance, occupying the market firmly.
Many customers ask us what is the reason for the success of our enterprise. Hongxing Machinery has a long history in the mining machinery production, and has accumulated much experience, plus the effective communication with the customers and a good understanding of the things that they need, which all brings great convenience for our production. This is the recipe of our success and the preliminary condition that keeps our customers trusting us.