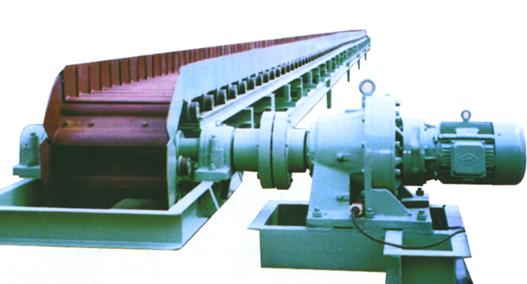 Apron feeder can be used under a raw material cabin with a certain cabin pressure, and it is a continuous conveying mining feeder widely used in mine, cement, chemical industry and metallurgy. Apron feeder is one of the important feeder machines for ore and raw material processing and continuous production process.
The stone production lines that have been up and running in domestic market are many, but their production capacity is different, ranging from privately operated small stone plant with an annual output of tens of thousands of tons to hundreds of billions of production lines built by well-known enterprises. The main equipment used is basically the same, including feeder machine, jaw crusher, gyratory crusher and cone crusher, and the main auxiliary equipment includes conveyor belt and dust collector device.
Heavy apron feeder is one of the important machines in the ore transportation system, and it is usually used under the raw material cabin. Apron feeder can continuously and evenly feed materials to quarry crusher and it can work in wet, open surrounding and other bad environment. This feeder machine has been widely used in the crushing plant in large ore beneficiation plant and cement plant.
Heavy apron feeder can sustain dozens of front and direct impact of materials unloaded from the tramcar, and it can convey materials with big density, big granularity and strong corrosion, and the materials to be conveyed can reach over 2 400kg/ m³ in density, 1000mm in granularity and 450℃ in temperature. The big feeding granularity of apron feeder is similar to that of ores in the open-pit mines in cement plants, so that it is suitable for the continuous feeding and indirect feeding for long and short distance, and what is more, it has high safety. With the same feeding capacity, the motor power of heavy apron feeder is several grades higher than that of shaker feeder, and the consumption is not very high.