Drying mining equipment also called flour dryer is widely used in the industries of building construction, metallurgy, chemical and cement, which is applied to dry the materials such as limestone, pulverized coal, slag and clay.
The drying equipment which is also named drying machine is made up of body of revolution, material plate, driving device, supporting device and sealing ring. The advantages of the flour dryer are the following such as the simple structure, easy operation, low cost and large output.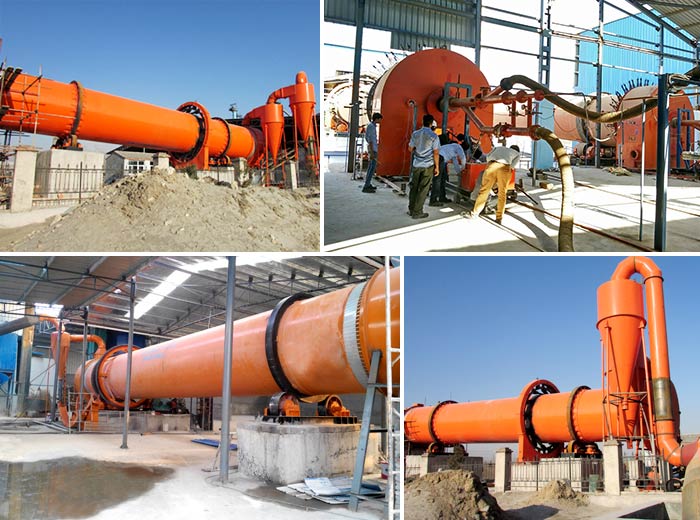 This machine is mainly composed of rotary part, lifting board, transmission part, supporting part and seal ring. The dryer machine produced by our company uses new lifting board with many functions of guiding, current sharing and material lifting, and the materials can be comprehensively distributed on the radial sections of the dryer machine and the material curtain is in the thin, average and full state and the materials can fully contact the hot air, thus achieving the aim of making full use of the heat. The dryer machine produced by our company uses reasonable running parameters, and the coal and electricity consumption is reduced by over 10-15% and the output per machine is improved by over 10-15%, so that it has been widely used in the cement plants and ore beneficiation plants.